As summarised earlier, the Australian Bureau of Statistics (ABS) today released its labour force report for July, which registered a 0.1% increase in the official unemployment rate to 7.5% despite a 114,700 rebound in jobs: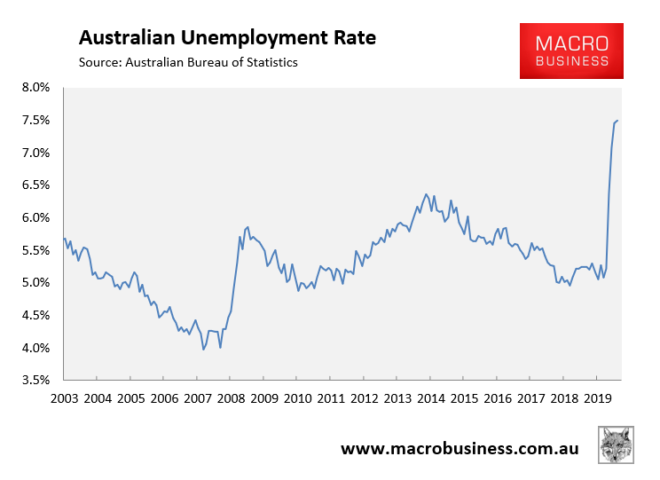 Full-time jobs rose by 43,500, whereas part-time employment rose by 71,200: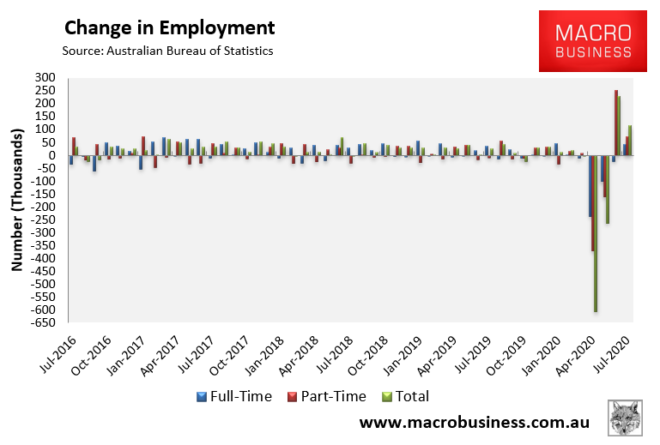 The participation rate rebounded another 0.6% to 64.66%, which is why the unemployment rate rose despite the jobs rebound: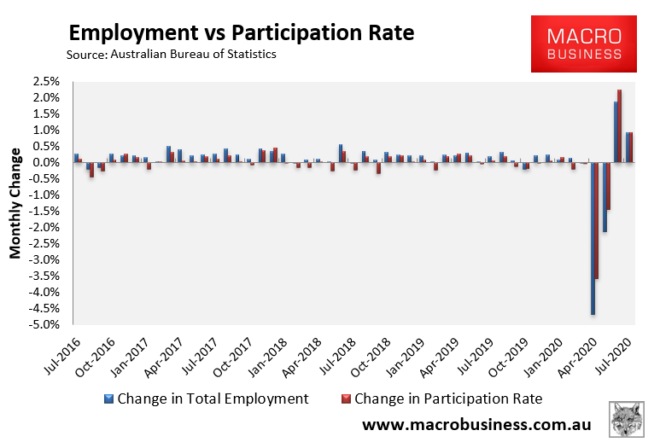 Total employment remains way below pre-COVID levels: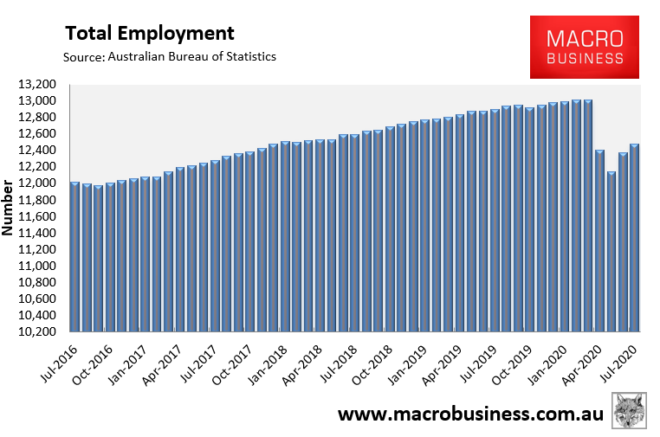 Employment losses since the pandemic began remain broad-based, but worst in NSW: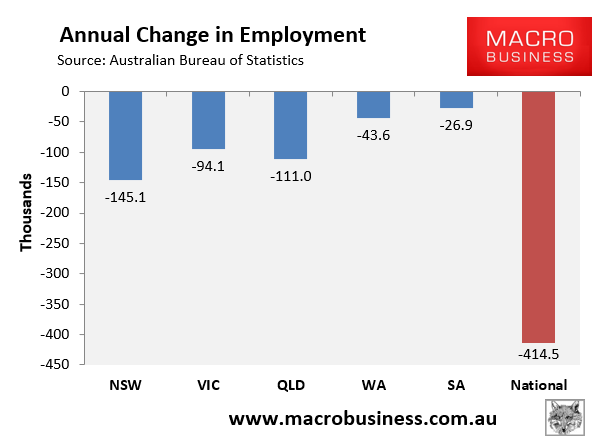 All mainland states have an unemployment rate near 7% or above: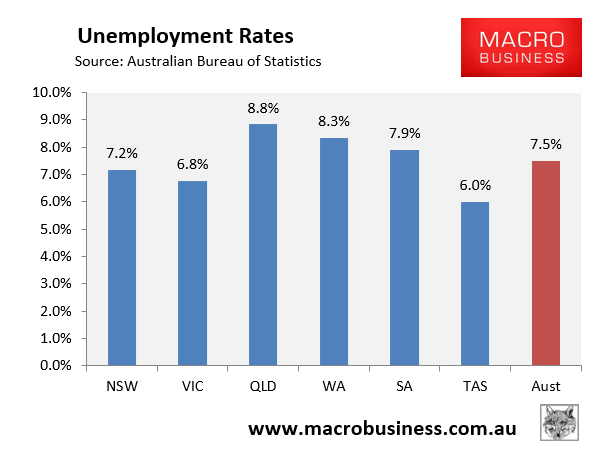 Most importantly, aggregate hours worked rebounded 1.3% in July, but remain 5.5% below their March peak: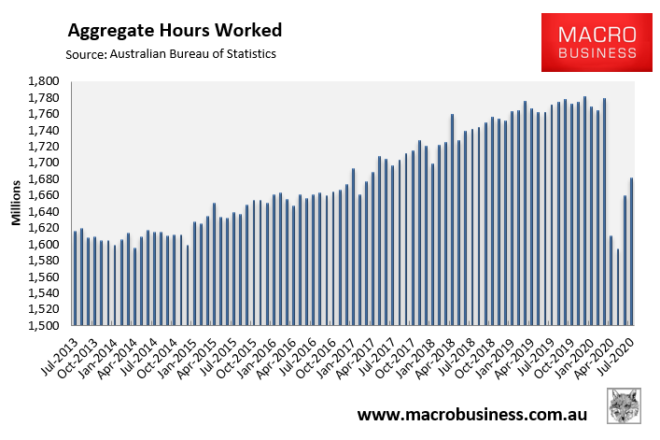 Average hours worked collapsed to a fresh record low: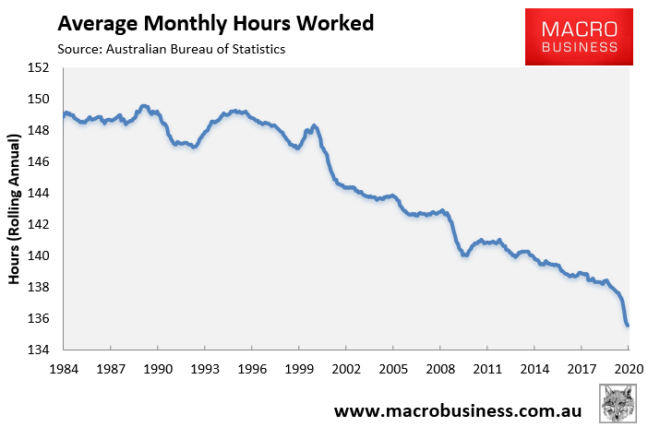 The next chart shows the broad-based collapse across the Australian labour market: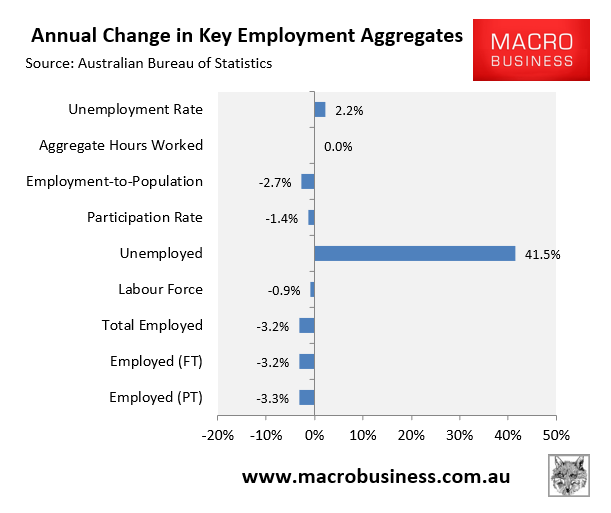 Finally, the underemployment rate improved to 11.2%, whereas underutilisation fell to 18.7%: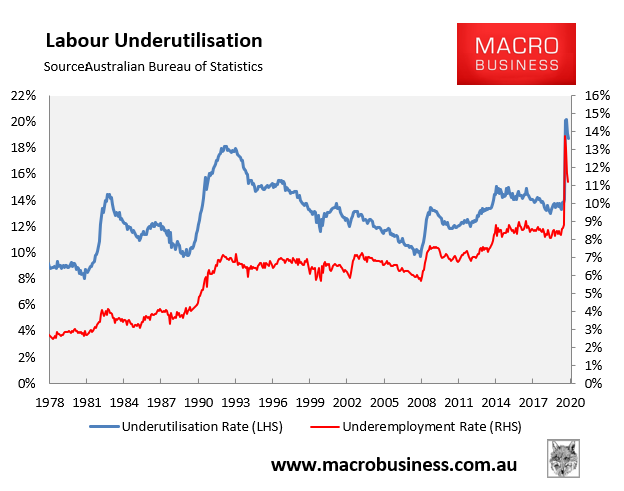 The ABS' official unemployment rate should be taken with a big grain of salt given it is obfuscated by the 3.3 million Aussies receiving JobKeeper.
Those receiving JobKeeper, but not working, are not counted as unemployed. Thus, the true unemployment rate is much worse than reported by the ABS.
Nevertheless, there was a clear improvement in labour market conditions in July, despite the small increase in the official unemployment rate. This is also reflected in Roy Morgan's alternative measure, which more accurately reflects the true conditions: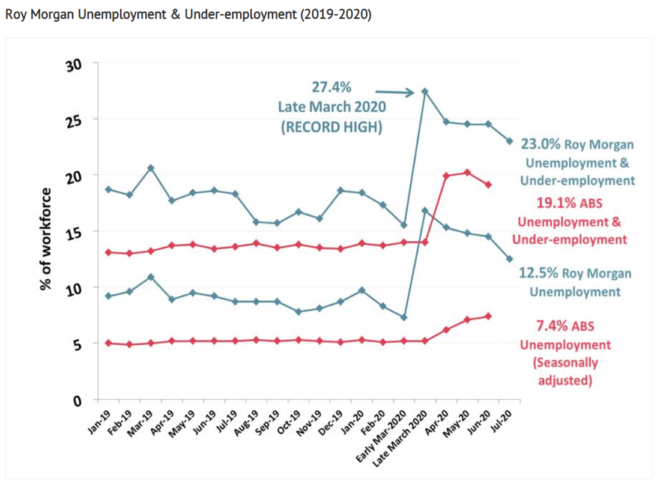 Indeed, AMP Capital puts Australia's effective unemployment rate at 10.2% after today's result: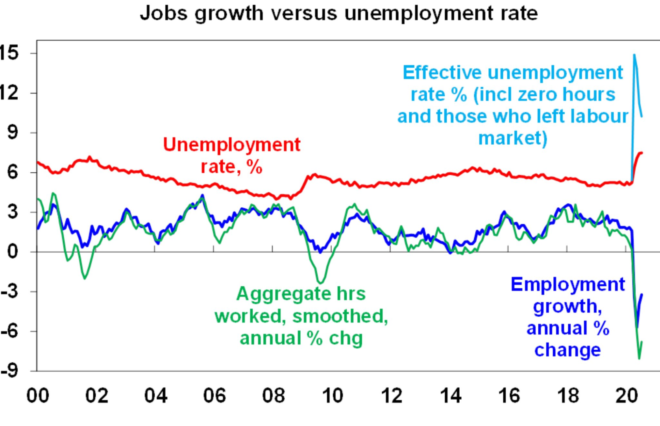 Moreover, the reference weeks for the July ABS survey fell between 28 June and 11 July. Thus, anyone stood down in Victoria due to the reimposition of stage 3 restrictions will almost certainly have been paid for some part of the previous 4 weeks relative to the reference weeks, and the ABS would have considered them employed in July.
Accordingly, today's ABS data won't have picked up any job losses associated with the second lockdown in Victoria.
Next month's print will inevitably show more labour market weakness alongside rising unemployment.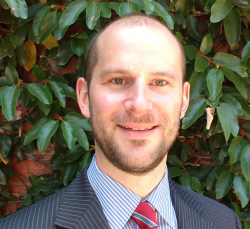 Latest posts by Leith van Onselen
(see all)