According to the Reserve Bank's latest indicator lending rates, average mortgage rates have fallen to their lowest level on record at just 2.35% for 3-year fixed and 3.65% for discount variable: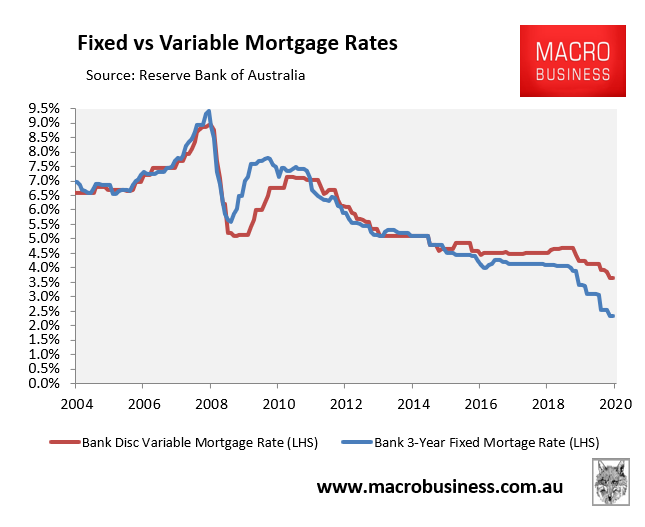 These are average rates of course, and much better deals – under 2% – can be gained from specific lenders, with juicy cash backs also on offer:
A smaller lender is offering a variable-rate home loan of 1.99 per cent and more lenders are expected to follow suit, as competition for new mortgages intensifies. Another lender is offering "cashbacks" of up to $4000 for health, education and emergency services workers.

Sally Tindall, director of research at RateCity, says lenders are looking for new ways to get those looking to refinance their mortgages to sign on.

The pandemic has slowed the growth in new mortgages but the number of those switching to other lenders on back of record-low interest rates has surged.
The next chart shows that while new mortgage volumes have fallen substantially, mortgage refinancings are booming: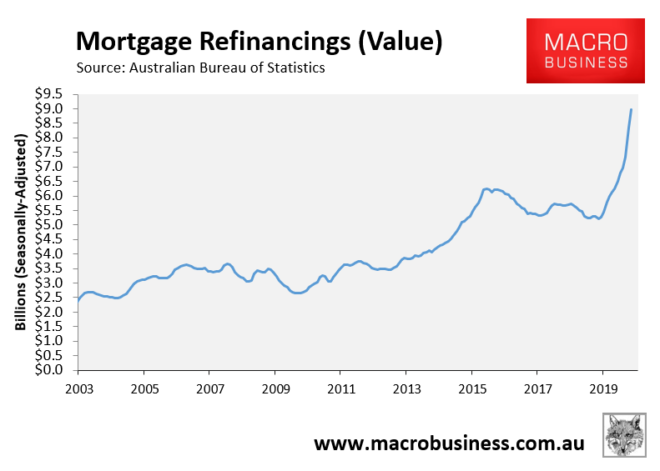 In the year to June 2020, the value of mortgage refinancings surged by nearly 75%.
There's no doubt that record low rates are fantastic news for those with pre-existing mortgages that can refinance, since it frees up much needed household disposable income.
However, these low rates won't boost the property 'market' if this credit is not accessible to new borrowers. This is because property values are set at the margin by buyers and sellers transacting in the market, not by existing property owners.
The news on this front is less encouraging, with volume of new mortgage commitments slowing sharply, pointing to falling property prices:
Indeed, we have read numerous reports of lenders being less willing to lend to new borrowers due to concerns around their ability to repay amid high unemployment and falling household incomes.
Irrespective of low mortgage rates, any restriction of credit to new mortgage applicants will shrink the pool of potential buyers, as well as the maximum price they can pay. This restriction of credit, in turn. will place downward pressure on property values, other things equal.
When it comes to Australian property prices, it is the availability of credit that matters far more more than the cost of credit.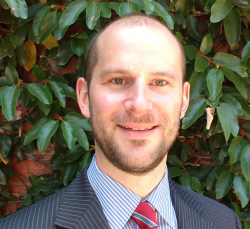 Latest posts by Unconventional Economist
(see all)