With international travel cut-off for the foreseeable future and domestic travel hamstrung by travel restrictions and airline closures, travel agents are facing extinction according to Flight Centre founder and MD Graham Turner:
Flight Centre's founder and managing director, Graham Turner, told ABC radio on Tuesday the sector needed federal and state governments to be clearer on whether they were pursuing elimination or suppression, and bring certainty for what travel will be allowed.

"We really need the domestic borders open initially and then the international borders to open," he said. "The jobkeeper helps a bit but that's not the real issue. Our main problem we've got is we don't have any product to sell."

As a result of travel restrictions, Flight Centre has had to reduce staff numbers from 22,000 to 5,000. Helloworld Travel this week launched a $50m capital-raising exercise to bolster its balance sheet, with transaction volumes expected to remain at 10%-12% of previous levels until state borders fully reopen. It has reduced operating costs from about $23m to about $2m a month, and has stood down 700 of its 1,500 staff, with the other 800 working reduced hours…

Andrew Buerckner, the Melbourne travel agent appearing with O'Connor, said 23 of his 25 staff would not be employed without jobkeeper, and predicted "98% of travel agencies in Australia would be gone" without the subsidy.

"As much as I hate the word 'pivot', there is very little chance for the travel industry to pivot into another area," he said. "Hospitality have the opportunity to look at takeaways and minimise their operations but still have incremental revenue. For us, we haven't really had any revenue since March"…

Brian Han, a senior equity analyst at Morningstar, believes "pure bricks and mortar" stores that had become "increasingly marginalised" with the growth of online now faced an "existential threat".

"Coronavirus has accelerated the migration of shopping behaviour from physical stores to online in many sectors," he says. "There are less and less reasons why you would physically walk into a store now, and that will extend to travel agents [when travel restrictions are lifted]."
While I sympathise with their plight, COVID-19 has merely accelerated the shift to online across travel, retail and other areas.
With travel likely to be severely restricted for years, and demand unlikely to recover anytime soon, there is no policy justification in throwing good money after bad and subsiding an industry that has no long-term future.
It makes far more sense to let JobKeeper expire in late September but maintain JobSeeker at its current elevated level of $1,100 a fortnight. Doing so would allow the Australian economy to restructure via the process of 'creative destruction'.
Displaced workers need emergency income support, but they shouldn't be supported in jobs that have little chance of recovering.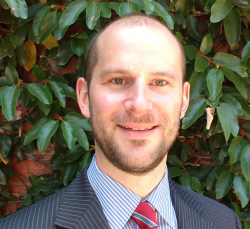 Latest posts by Unconventional Economist
(see all)