Matthew Haupt is a lead portfolio manager at Wilson Asset Management at the AFR:
Highly complex and unpredictable, a second wave effect is likely to lead to one of three outcomes:

The virus takes hold and economic conditions deteriorate.
Governments alternate between opening and closing economies.
The virus is contained, driving a strong economic recovery.

Each of these economic outcomes support a bull market view of equities in financial year 2021 but the composition of market returns will be markedly different with each outcome.

If second wave fears materialise, central banks will continue to provide stimulus, driving technology, defensive and income stocks higher, yield curves will flatten and interest rates will decrease. Risk currencies and emerging markets will underperform.
If the coronavirus is contained, cyclical companies, particularly financials and value stocks, will rally and those inflated by easy money will fall. Interest rates and yield curves will rise and risk currencies and emerging markets will rally.
Doesn't sound highly complex to me. A broker declaring that stocks only go up!
That said, we can't discount the possibility that the current bubble isn't an incipient new paradigm for stocks at a "permanently high plateau".
On point one, for the second wave to lift stocks via new stimulus we would need to see negative interest rates and direct buying of equities. These have been ruled out by the FOMC and the RBA is pretty much dead in the water. That means to produce the higher stocks we'd first need to see a cyclically-threatening correction to get central banks to change gear. When that happened risk currencies would out- not under-perform, as would EMs.
On point two, Haupt doesn't give us a take on why stocks will rise. Just because, I guess.
On point three he is correct.
So, what does it add up to? We are thinking about this as series of steps in the suspension of capitalism. Each successive step will drive us to increase our allocation to stocks as we get closer to centrally-planned high stock prices.
So far, we have seen central banks and government commit to whatever it takes and buy a lot of crappy debt, including their own. But there are many steps left to take yet including:
Negative interest rates
Central banks buying equities
Outright MMT, printing money for real economy (not sure if that's bullish for equities!)
Biden victory offsetting its projected tax hikes somehow
Bank recapitalisation in some form
The list is longer and we will be discussing it over the next few days.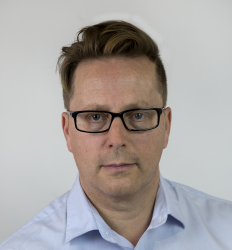 Latest posts by David Llewellyn-Smith
(see all)