Crikey warps the latest virus politics:
A Nine investigation has found that Victorian Chief Health Officer Brett Sutton's team had just 14 contact tracers by the time COVID-19 took hold in Australia in March, despite the state government being given warnings by top bureaucrats dating back as far as May 2019 that the "public health unit was the worst resourced in the country".

Meanwhile, 7.30 reports that a contract between the Victorian government and a security company hired for hotel quarantine has been slammed for making it the company's responsibility to ensure guards undertook specialised infection control training and wore personal protective equipment.

Elsewhere, the Herald Sun ($) reports that Heritage Care, the operator of Epping Gardens — where two residents have died and 86 are infected — refused days of requests from health officials seeking to take control in order to keep healthy residents apart from the sick, with Austin health staff eventually forced to request federal ­intervention.

Finally, The Australian ($) reports that testing levels at Australia's new ground zero — Brimbank, near Melbourne Airport, where active cases for the first time have surged through 600 — have fallen well behind rates at other local government areas i.e. 20,000 fewer tests than Casey, which has less than a third the total cases.

According to the ABC, several government and Catholic schools, as well as a preschool, will be closed in Sydney due to confirmed or suspected COVID-19 cases; these include Fort Street High School in Sydney's inner west, Mary Immaculate Primary School in Bossley Park, Freeman Catholic College in Bonnyrig Heights, and EverLearn preschool at Prestons in Sydney's south-west.

The news comes as Queensland prepares to shut its border to all of Greater Sydney from 1am on Saturday — an announcement that hasn't gone down great with NSW Premier Gladys Berejiklian — after which arrivals into Queensland will be forced into hotel quarantine at their own expense.

That decision came after Queensland recorded a third case after two 19-year-old women who had travelled from Victoria (via NSW) tested positive yesterday. Queensland Health have also called on anyone who interacted with the pair's itinerary across Logan and Brisbane on July 21-28 to immediately self-quarantine and contact 13 HEALTH.
It is still entirely unclear if NSW has succeeded in virus suppression, even if it is entirely clear that VIC failed. Who can, therefore, blame QLD for closing the border.
WA is also pissed:
Prime Minister Scott Morrison says it's likely the West Australian government will lose Clive Palmer's court challenge to the state's tough border stance.

The case is being heard for the third day in the Federal Court in Brisbane before being ultimately decided by the High Court.

The Queensland billionaire argues WA's border closure is unconstitutional and damaging is trade, while Premier Mark McGowan says it is necessary to protect citizens and is based on expert health advice.

The Labor leader is angry federal government experts are giving evidence, accusing the Commonwealth of helping Mr Palmer, which the prime minister rejects.
Of course WA should stay shut. It's booming on virus elimination as the east busts on failed suppression.
But Scummo won't stand for these localised successes:
The federal government is considering an expansion of paid pandemic leave to prevent the further spread of coronavirus, as Scott Morrison expressed growing concern at the national economic impact of the crisis from Victoria.

These concerns about what the Prime Minister called the "Victorian wave" were compounded on Wednesday when Queensland Premier Annastacia Palaszczuk closed her borders to everyone from greater Sydney from Saturday onwards.

The decision, prompted by a chain reaction of events that began in Victoria, both blindsided and dismayed the NSW and federal governments, as well as the business community.
Why? How can Scummo open the international borders to pump in infected students for the population Ponzi if states keep closing state borders?
Don't Australians realise that they must die to resuscitate house prices.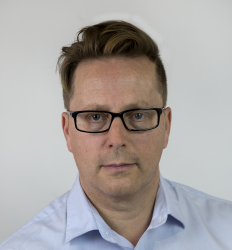 Latest posts by David Llewellyn-Smith
(see all)