Should I use my time suspended from UQ to enrol in the University of Adelaide?https://t.co/AV4bnJxKzC

— Drew Pavlou 柏乐志 (@DrewPavlou) July 30, 2020
From our sources, I heard Peter Høj was having a going away party for his last day today, so I made sure to visit him with Brisbane's Chinese Consul-General Xu Jie, purveyor of death and angel of oblivion, to give him one last blood stained gift! pic.twitter.com/fx4iPF7gw2

— Drew Pavlou 柏乐志 (@DrewPavlou) July 31, 2020
If UA is so corrupt that it can't see the issues surrounding Professor Hoj, then let it destroy itself, Drew:
MB humbly suggests that you, Drew, are wasted on this issue. All of this goodwill you're accumulating for such a brave stand against CCP corruption might be wasted if it is not shoehorned into something durable.
How about you start the Australian Youth Party? It should run candidates (starting in the senate) nationwide in federal elections to fight against:
ridiculous house prices;
the immigration-led wages and living standards crush;
a budget structure that rorts the young to support greedy Boomers;
human and sovereign violations, including CCP incursions in Tibet, Xinjang, Hong Kong and Australia;
economic structure that favours oligarchy;
climate change and environmental destruction.
Australian youth as a demographic has been mercilessly abused by the Coalition, cynically exploited by Labor, betrayed by the Fake Greens, and is in desperate need of its own voice.
You'll need support on how to create a grassroots movement, and policy platform research (which MB can help provide), but it is dying to be done and you are the man with the profile and energy to do it.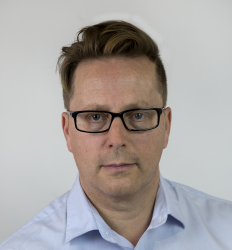 Latest posts by David Llewellyn-Smith
(see all)