Michelle Bergmann from the Reserve Bank of Australia (RBA) has released research on the drivers of Australian mortgage defaults. The paper contends that two pre-requisites need to be met before a mortgage holder defaults:
a reduction in earnings, resulting in homeowners unable to meet monthly repayments; and
negative equity.
Below is the summary:
What causes Australian borrowers to default on their mortgages? Is it a change in their circumstances that means they can no longer meet their monthly repayments? Or is it when their home is worth less than their mortgage? I find evidence that it is the combination of both.

Knowing the answer to these questions is important for understanding the risks associated with economic and financial shocks. For example, these results can provide a framework for understanding some of the financial stability risks associated with the COVID-19 pandemic. And understanding the precise nature of the risks can suggest policy responses that might mitigate some of these risks.

My results are consistent with international evidence that has supported the 'double-trigger' hypothesis that mortgage defaults require two 'triggers' – a reduction to borrowers' ability to repay their mortgage, and negative equity. Both triggers are needed. With only the first trigger, the borrower may enter arrears but can profitably sell their house to avoid foreclosure. With only the second trigger, the borrower can continue to repay their mortgage.

To answer these questions for Australia, I use a loan-level dataset that, importantly, includes loans exposed to a regional downturn. Due to the winding down of the mining investment boom, loans in mining regions were exposed to weaker housing and labour market conditions and had higher default rates – the conditions required to properly analyse the determinants of mortgage defaults and the double-trigger hypothesis. While examples of localised stress may differ from a nationwide stress event, they likely provide the best estimates of credit risk during a period of housing stress in Australia.

Consistent with this hypothesis, I find that entries to arrears in Australia are predominantly explained by ability-to-pay factors:

Reductions to income appear to be the key driver of entries to arrears and unemployment appears particularly important. Borrowers whose incomes were likely to be more volatile were also more likely to enter arrears.
Increases to required loan repayments also increased the probability of borrowers entering arrears.
Borrowers who had built up large excess repayment buffers and who had lower repayment-to-income ratios were significantly less likely to enter arrears. These borrowers may be better able to withstand a reduction to their income for a period of time, for example, by drawing down on repayment buffers or savings.

Also consistent with this hypothesis, transitions from arrears to foreclosure are predominantly explained by negative equity. Low regional housing turnover rates, which may be associated with difficult selling conditions, also increased the probability that a loan transitioned to foreclosure.
For mine, mortgage defaults are far less important for the property market than forced sales.
If the borrower enters arrears but can profitably sell their home to avoid foreclosure, this won't be counted as a mortgage default, since it is voluntary. However, it is still a forced sale that will place downward pressure on dwelling values.
Forced sales (but not necessarily mortgage defaults) have obviously become far more likely in light of the spike in Australia's unemployment rate, alongside heavy reductions in incomes: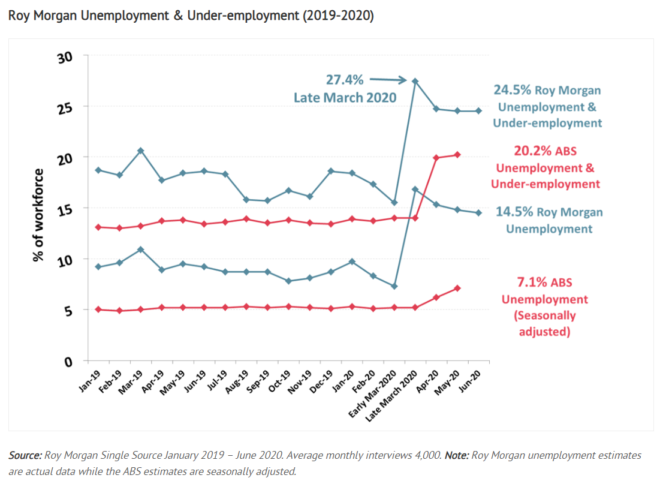 Half of investor mortgage holders are also experiencing negative cashflow, according to Digital Finance Analytics, at a time of both falling dwelling prices and rents. This increases the prospect of a wave of forced sales from loss-making property investors, with the potential to drag property values down further prompting more forced sales.
The risk of forced sales will obviously increase once mortgage repayment holidays end for half a million households (covering 11% of mortgage borrowers), alongside the tapering of emergency income support.
Thus, expect policy makers and lenders to extend and pretend support to prevent the property market from entering free-fall.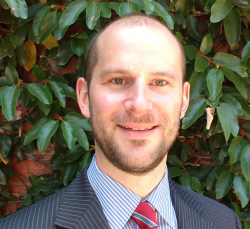 Latest posts by Unconventional Economist
(see all)