Via Westpac:
end-Sep forecast is 0.70, though a soft USD should keep lending support near term
AUD's rally to above 0.71 coincides with the MSCI World index reaching highs since Feb, keeping the Aussie's traditional positive correlation with risk appetite firmly intact.
support is broader than equities however, with commodity prices accelerating in recent weeks, especially iron ore and copper. Westpac's index of Australia's commodity export prices is up 21% since late April, reinforcing Australia's current account surplus.
Australia's renewed Covid-19 containment challenge is a potential brake on gains, however.
While the RBA does not favour either negative rates or FX intervention, the weakening domestic economic outlook could raise expectations that the RBA might take other steps to loosen policy to support the labour market, where unemployment is still rising.
It will take time for markets to realise that the lifting terms of trade will do nothing for the economy. Late last year we saw major underperformance of the currency versus the terms of trade as house prices killed domestic demand. The same thing is in the offing today.
A current account surplus based upon crushed domestic demand is no reason to buy the currency. The problem is the lunatic RBA has eschewed all loosening to offset it.
In the meantime, as I said this morning, we're going to track the EUR higher, at least until equities wake up.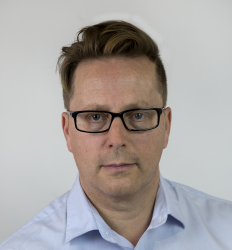 Latest posts by David Llewellyn-Smith
(see all)