Victoria has posted another 134 new cases of COVID-19 infections – its second worst day. 75 of these infections are from public housing towers across Melbourne.
As shown in the next chart, new infections have blown well past March's peak and are growing exponentially: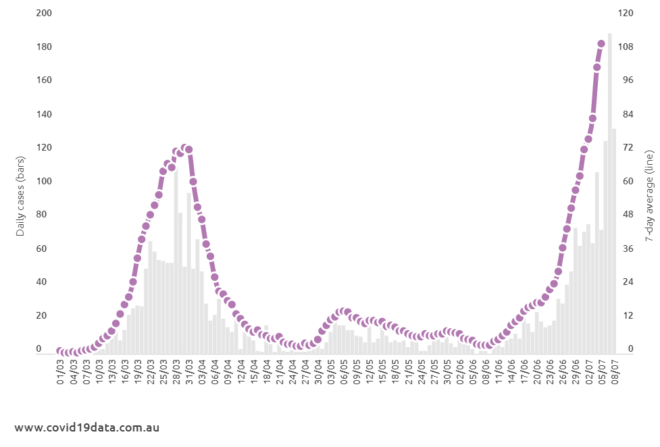 There are 790 words left in this subscriber-only article.