FTI Consulting has forecast that a sharp decline in new construction projects will see the number of jobs in the sector fall by 12% by the end of 2021.
Kerry Barwise of FTI Consulting said just 11 major construction projects valued over $20 million were announced in June, compared with more than 700 in the six months to April.
FTI expects Victoria's construction sector to be hardest hit by the downturn, with the number of jobs forecast to fall from 337,000 in 2019 to just 275,000 in 2021, representing a decline of 18%. Construction jobs in NSW will also fall to 327,000 from 362,000 over the same period:
Kerry Barwise from FTI Consulting said that, in the six months to April, "we saw more than 700 projects and in the month of June we only saw 11".

"So, there's a drop in the number of projects that are turning up. And you've got to think it's got a lot to do with the virus…

"This reinforces why we have been forecasting a decline in building activity and a decline in employment"…

In both Victoria and NSW, the construction sector workforce will not return to its pre-pandemic levels for several years…

Across the nation, FTI finds the construction workforce is estimated to contract from 1.18 million to 1.05 million and reduce aggregate employment in Australia by more than 1 per cent by the end of 2021.
Australia had a near record 1,174,000 people working in construction in the May quarter, representing 9.6% of the Australian workforce: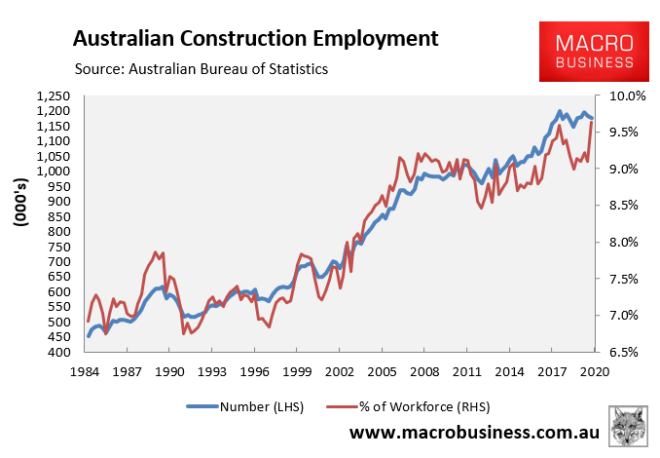 If anything, FTI Consulting's forecasts appear optimistic given the collapse in dwelling approvals and commencements, alongside the pending collapse in immigration: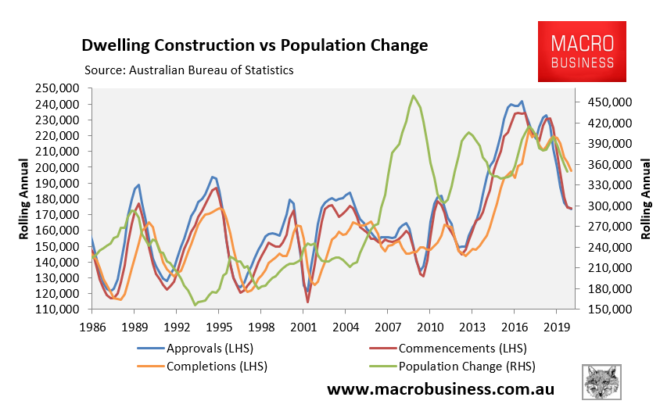 The $51 billion NBN has also just finished its rollout, which will further weigh on construction activity.
The only saving grace is HomeBuilder, which will bring forward housing demand and construction in the second half of 2020 before leaving a void in 2021 after the scheme expires at the end of this year.
Governments better get cracking ramping up stimulus. Now is the perfect time to catch-up on Australia's chronic infrastructure deficit.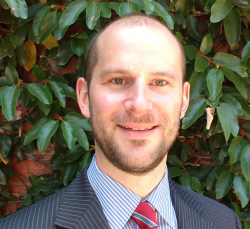 Latest posts by Leith van Onselen
(see all)