The official COVID-19 data has been released with Victoria recording 627 new infections versus NSW's 21:

Additional key data for Victoria includes:
8 more deaths (all aged over 50);
928 active cases in aged care; and
1030 health workers infected.
Three weeks after lockdown, Melbourne's infections continue to increase:

Worryingly, the virus is spreading fast through the community, with locally acquired cases continuing to grow:

After showing stability, NSW's locally acquired infection rate has begun to tick up:

Even so, NSW is doing a far better job controlling the virus than Victoria did at the comparable time:

There are now 5,956 active COVID-19 cases in Victoria, 96% of the nation's total. NSW has 229 active cases, 3.7% of the nation's total:

Since the pandemic began, Victoria has recorded 10,577 COVID-19 cases, roughly triple NSW's 3,756 cases:

Victoria's infection rate is just under 160 people per 100,000 residents, more than triple NSW's 46 per 100,000:

A public health disaster is unfolding in Victoria.
How long will the Government wait until moving to stage 4 restrictions?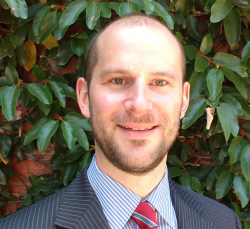 Latest posts by Unconventional Economist
(see all)