The US consumer has choked. Michigan Consumer Confidence:
Consumer sentiment retreated in the first half of July due to the widespread resurgence of the coronavirus. The promising gain recorded in June was reversed, leaving the Sentiment Index in early July insignificantly above the April low (+1.4 points). Following the steepest two-month decline on record, it is not surprising that consumers need some time to reassess the likely economic impact from the coronavirus on their personal finances and on the overall economy. Unfortunately, declines are more likely in the months ahead as the coronavirus spreads and causes continued economic harm, social disruptions, and permanent scarring. Another aggressive fiscal response is urgently needed that focuses on financial relief for households as well as state and local governments. While financial relief is clearly needed for the most vulnerable households, that relief will not stimulate the extent of renewed consumer spending necessary to restore employment and income to pre-crisis levels anytime soon. No single policy could provide financial relief and stimulate economic growth, and without both, neither one could be ultimately successful. Unfortunately, there is little time left on the political calendar for Congress to act as the election season is about to begin in earnest. Without action, another plunge in confidence and a longer recession is likely to occur.
Some retail was good in June but will sink ahead:

As various components rollover:

Driven by very high unemployment and job loss risk:

It's not all bad news. The big sectors of houses and cars are back:

The supply side has rebounded as well but it is well below 2019 levels:

In sum, the recovery has leveled off at around 75% 2019 activity:

As reopening reveres:
Reopening is on hold in most of the US, as states containing about 80% of the population have explicitly paused or taken targeted steps to reverse reopening. Over the past several days, Washington has placed its reopening on hold, and Pennsylvania has now ordered bars and nightclubs closed and imposed occupancy limits on restaurants events.

The number of new virus cases per day is either increasing or at very high levels in almost every state. While the acceleration of virus spread (Rt) has been less sharp than in the spring, it is still occurring at a rate that appears to be preventing state governments from pushing forward with economic reopening plans.

While recommended federal criteria for reopening include a declining trend in case growth, governments may also pay attention to the level of new cases, which is also still high in many states, in deciding when it may be appropriate to return to an easing in restrictions.
While the virus runs completely out of control:

And deaths rebound into a new and worsening phase as regional hospitals are overwhelmed:

And this is in summer with a seasonal virus tailwind dead ahead.
At 75% former activity and topping out, the US is in an outright depression with no end in sight and a developing w-shaped relapse.
The imminent Q2 earnings season is already a write-off. Via BLX:
The second quarter of 2020 was one of the ugliest quarters in US economic history. Most lockdowns related to the Covid-19 outbreak did not take effect until late March. Consequently Q2 is bearing the brunt of the economic impact. It's no surprise that there have been record high cuts to earnings forecasts. How bad will earnings be? It turns out the companies themselves don't know.

Analysts have been forced to make forecasts with less help from company management. According to FactSet, 54% fewer companies are issuing earnings guidance for 2020Q2 than before. An even larger group of companies have suspended full year earnings guidance. According to IR Magazine, at least 341 companies suspended annual guidance between March 16, and April 12 alone. Analysts have been repeatedly adjusting their forecasts with new information on Covid-19, and the societal reaction.

Key Themes for 2020Q2 Earnings Season

Although each sector is unique, there are three main factors driving aggregate earnings across the market.

First of all there is uncertainty about the Covid 19 Pandemic itself. Scientists started the pandemic with little knowledge of how the virus spread, and how severe its effects were. Every day, new research comes out about the viruses origins and characteristics. More importantly, scientists are frantically working on developing a vaccine or other treatment. Yet when one is discovered there will be production and distribution challenges will be the challenge of production and distribution. Testing capability is limited, making it difficult to ascertain whether a second wave is coming, or whether it's already here. The timing, length and magnitude of any second wave in developed markets will determine how long the virus itself impacts company earnings. Part of the reason that the impacts of Covid-19 in New York were so severe is that contagious patients were sent back to nursing homes, leading to widespread deaths. It's possible that as the virus spreads more in other areas, it will have a lower death rate and smaller impact on society, since we are better equipped to protect high risk individuals. However, society's reaction to the virus might matter more than the virus itself.

The second key driver of company earnings is public policy and political risk from society's reaction to Covid-19. In normal times, public policy is at most mosta tertiary driver of most industries. However, in the wake of the Covid-19 pandemic, entire sectors have been shut down by government order. Policymakers face difficult decisions with no good answer. In some cases they will implement extreme lockdowns that crush the virus but also decimate the economy. In other cases, they may take a hands off attitude, only to see the virus destroy consumer confidence.

Travel restrictions have stymied deal making and supply chains. Policymakers are using aggressive stimulus measures to compensate, but it has uneven impacts across different sectors. The Federal reserve can provide support and stimulus, but they can't print a vaccine, or force scared people to go out and spend money.

Separate, yet related to lockdown and stimulus policies is the rise of populism. Around the world uncertainty and fear are helping the most extreme political ideas come to the forefront. Most major companies face regulatory risk, and the likelihood of extreme changes in regulation has increased dramatically, regardless of who wins elections in the US and around the world.

Finally, there are changing consumer habits and business practices. The virus itself, and the resulting public policy have all changed the way we consume and do business. The big question is whether these changes are temporary or permanent. The answer will vary sector by sector. Consumers are currently cutoff from any entertainment or leisure requiring close social interaction. As they find new ways to spend free time, they will develop new habits that might stick after the pandemic ends. Business travel is now practically illegal. Once social distancing restrictions ease, companies will be hesitant to send their employees to conferences and client visits. Yet face to face interaction plays a vital role in building relationships, and people will seek it out again.

Some companies will thrive in the new normal.

Industry Impacts

The pandemic has had different impacts on different industries. Banks are facing major credit risk now, depending on what industries are in their loan portfolios. Yet panic has driven a surge in capital market activity, and volatility has benefited trading operations. Most banks had contingency plans in place that allowed their workers to be productive remotely. Banks are generally the first to report earnings this quarter, and overall, wall street expectations are bleak. Loan writedowns will decimate the BLX Select Bank Earnings Index, while transactional activity might support the BLX Select Bank Revenue Index.

Although the sectors such as banking and airlines are facing major headwinds, some companies are thriving in the pandemic. Tech companies, especially the FAANG Companies- Facebook, Amazon, Apple, Netflix, and Alphabet have benefited immensely. Since their business models depend more on virtual than real physical human interaction, they have proven impervious to travel restrictions, and lockdowns. Moreover, Covid-19 has accelerated several key societal trends that benefit FAANG . On the other hand, the FAANG companies face increasing political risk that might end up hurting their business models. The FAANG Revenue and FAANG Earnings Indexes reflect the topline and bottom line growth of the most important groups of tech stocks. As stock valuations continue to march ahead of fundamentals for this important group of companies, investors can turn to earnings derivatives to position themselves better for the long term.

Airlines are undoubtedly the most directly impacted by Covid-19. In 2020Q2 airlines experienced the most severe revenue drop in their history. Airlines dependent on international routes are the worst impacted as countries implemented travel bans. Domestic routes are also negatively impacted as various US states require visitors to self quarantine upon arrival. Analysts across the board expect extremely poor earnings.
The key will be guidance. Last week we saw Netflix get crushed -18% (a full two weeks of bubble gains!) when it handsomely beat on every measure but gave weak guidance for Q3 of slowing membership growth.
The market will want to see clearer guidance from all firms. Indeed it already is:

And with the Q3 recovery sinking into a private sector virus lockdown how can it possibly be good for the majority?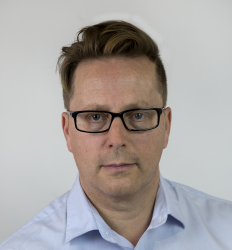 Latest posts by David Llewellyn-Smith
(see all)