And the Australian tin-ear of the year award goes to UQ. Via Domain:
A trial set to welcome some foreign students back to Queensland has stalled as the second wave of coronavirus lashes Victoria, casting more doubt over the financial future of the state's universities.

Earlier this month, UQ was in the final stages of a plan to bring international students back to the state and was ready to spend $2000 per student to help cover the cost of flights and hotel quarantine.

Kate Jones, Queensland's minister in charge of international education, said while the state government would continue to work with UQ, "at the moment [its] focus is absolutely on keeping Queenslanders safe".

"We are still awaiting advice federally, as I understand it, in regards to how we can do that trial," she said.

"Clearly what has happened in the last two months in Victoria, the second wave in Victoria, has really ensured we are taking a much more measured approach going forward."

Similar pilot programs in South Australia and Canberra have also been put on hold.

Outgoing UQ vice-chancellor Peter Høj said Australia was "entirely dependent" on international students to run good universities.

"There comes a time where, in say 20 years time, if we haven't had any opportunity to invest in capital, future students will be educated in almost Dickensian conditions," he said.
Surely UQ would be better served by silence right now. See 60Minutes:
As for bringing in students, that would clearly jeopardise the QLD community when it is current virus free (200 quarantine subjects are already  missing in QLD).
If universities lose the dough then there'll be a consolidation period and, eventually, more public money.
The only Dickensian problem here is the eighteenth-century avarice in the Fagin-like conduct of UQ.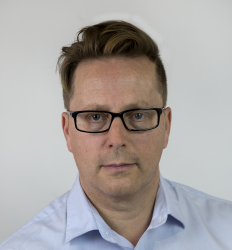 Latest posts by David Llewellyn-Smith
(see all)