As expected, a pilot scheme to fly international students into Australia has been officially abandoned:
A plan for 350 international students to fly to Canberra to continue their studies at the end of July has been postponed due to the recent increase in COVID-19 cases in Australia…

The University of Canberra and the Australian National University announced in a statement that plan had been put on hold.

"Given the recent COVID developments, the universities have decided to postpone the well-advanced pilot plan to return 350 continuing students to Canberra campuses in late July until there is a clearer picture around the COVID trajectory," the statement said…

Deputy chief medical officer Dr Nick Coatsworth said medical authorities have been discussing the hotel quarantine policy and the burden that the return of over 60,000 people has placed on the public health system.

The national cabinet is set to discuss slowing the number of overseas arrivals on Friday.
Meanwhile, Melbourne's top university vice-chancellors continue to lobby hardy for a quick return of international students, despite the sudden shutdown of Melbourne due to quarantine failures:
Melbourne's top university chiefs are pushing for foreign students to return to Victoria as soon as possible or risk having them abandon Australia completely…

Margaret Gardner, the vice-chancellor of Monash University, said foreign students would consider ditching study plans in Australia if their return to campus was further delayed by the ­pandemic.

Duncan Maskell, the vice-chancellor of the University of Melbourne, told The Australian the reinstatement of lockdown measures in Melbourne had also derailed plans to bring back overseas students to the country…

"These students show incredible loyalty and trust and we should reciprocate with flexibility to support this cohort.

"If international students are not able to return to campus in Australia, we risk them turning to the many other places in the world that would welcome them on to their campuses and to damage the reputation of Australia as a welcoming, open destination for people to study, work and live"…

Professor Maskell said his university's plans to bring students back were well-advanced. "The University of Melbourne, along with other Victorian universities, has been working closely with the Australian and Victorian governments on a plan to bring students currently overseas safely back to Australia"…
These university chiefs clearly live in a different Melbourne to the current city that is completely locked down and closed-off from the rest of Australia.
If Australia cannot process a thousand returning citizens and permanent residents without causing major outbreaks and lockdowns, how can it safely handle many thousands of students from virus-ridden nations that have no investment in protecting the country?
Our universities seem far more concerned about international students, and the money they bring, than they are about the health of the Australian population.
Melbourne is a complete disaster zone, and the prospect of international students bringing additional virus cases here, and adding to the unfolding horror, shows the utter selfishness and greed of these universities.
Australia must remain shut off from all but returning citizens and permanent residents. No exceptions.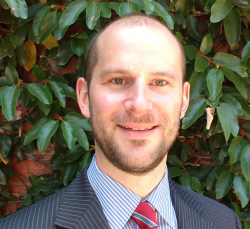 Latest posts by Leith van Onselen
(see all)