Via the excellent Jonathon Mott at UBS:
Direct exposure to small businesses – 18% of SME book in deferral

Limited disclosure is available breaking down the 220,000 business loans (total ~$60bn) that are currently on loan repayment deferral until Sept/Oct (or Mar-21). ANZ and WBC provided a broad industry breakdown of their deferred business loans, showing their largest exposures are to: property; business services; retail; hospitality; and construction. However, these loans are far from homogeneous, making broad-brush analysis of potential losses very challenging. While the banks took economic overlays at the 1H20 results, ANZ disclosed a Collective Provision top-up of just 3.3% of its deferred business loans, equivalent to just 46bps of its SME & business banking books (ex-Insto). While these books have security, foreclosure en masse is not a straight forward process.

But the indirect exposures to SMEs could be much larger

While deferred loans are front of mind, we remain concerned about the economic impact when ~$100bn of stimulus is removed (~20% of 4Q GDP). We believe this is likely to weigh heavily on small businesses which employ 35% of the workforce. As wage subsidies, rental relief and loan deferrals come to an end, this could lead to a second wave of unemployment, with ACA Research indicating 48% of SMEs are likely to reduce employees if JobKeeper payments are not extended. This indirect economic exposure could potentially compound the banks' losses, in our view.

So how are the SMEs faring? We break down the data and indicators to watch

The latest data indicates that SMEs continue to struggle. In aggregate, total SME revenue fell 27% in June (y/y), with accommodation & food, arts & recreation and education sectors hardest hit. There has been little rebound to date. While many listed companies have prospered from the stimulus, ACA Research suggests SME revenue has only bounced 8% off its mid-April lows. Retail sales data confirms this, with large retailers' sales up 9% y/y and small retailers down 13%. In fact, ACA Research data in early July indicates 35% of SMEs are "very concerned" about the survival of their business due to COVID-19, with a further 27% "quite concerned" (prior to the Melbourne lockdown). These are the highest levels since the second week of April.

Remain positive the banks on valuation, but keep an eye on the SMEs

We are in an information void given policy stimulus and loan deferrals. While we expect credit charges to fall near term, we anticipate a renewed wave of charges in FY21E as the full impact of the recession is felt. This leads to a 'W'-shaped earnings recovery. We believe the linchpin to the banks' performance (and broader economy) is the SMEs.
The security for these loans is all residential property setting up a nice feedback loop of forced sales and deteriorating collateral.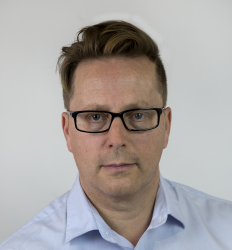 Latest posts by David Llewellyn-Smith
(see all)