Via the AFR:
Donald Trump may not accept the results of the forthcoming presidential election, he has said, setting the stage for an epic showdown in November.

In a wild and contentious interview with Chris Wallace on Fox News, broadcast on Sunday (AEST), the President said he was "not a good loser" and was fully prepared to challenge the results, if he lost to Joe Biden, his Democratic rival.

He claimed postal voting, which Democrats pushed as a response to the pandemic, "is going to rig the election".

Asked if this meant that he would not accept the election results, Mr Trump said: "No. I have to see.

Asked again on Sunday if he would accept the result, Mr Trump said: "No, I'm not going to just say 'yes'. I'm not going to say 'no', and I didn't last time either." He said he hated conceding defeat. "I'm not a good loser. I don't like to lose," he said. "I don't lose too often. I don't like to lose."

When asked if he is gracious, Mr Trump said: "You don't know until you see. It depends."
So, can he do it? He will need legal, media and military support.
No doubt Murdoch will support it for the right pay off so he can perhaps count on the first from portions of the "media".
The second is unlikely. The Supreme Court is tilted conservative but that is a long way from supporting tyranny and its history is of fierce independence.
The military is the key. Without the support of key generals when the violence starts Trump will be thrown out.
That seems to me to be highly unlikely. The Pentagon has not been a fan of the Trump Administration generally though who knows in these crazy times.
Most reassuring is that Trump himself has proven to be fantastically inept at most things he has touched so he is very unlikely to have the smarts to be able to manipulate the still formidable checks and balances within the US system (unless he starts a war with China or some other tail-wagging dog exercise).
In fact, this kind of autocratic rhetoric is going to put off more Americans and ensure a thumping electoral loss.
In sum, it's a very long shot.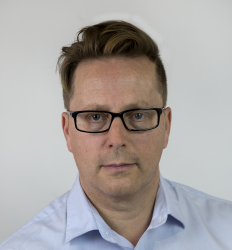 Latest posts by David Llewellyn-Smith
(see all)