Following Roy Morgan's 14.5% unemployment estimate for June: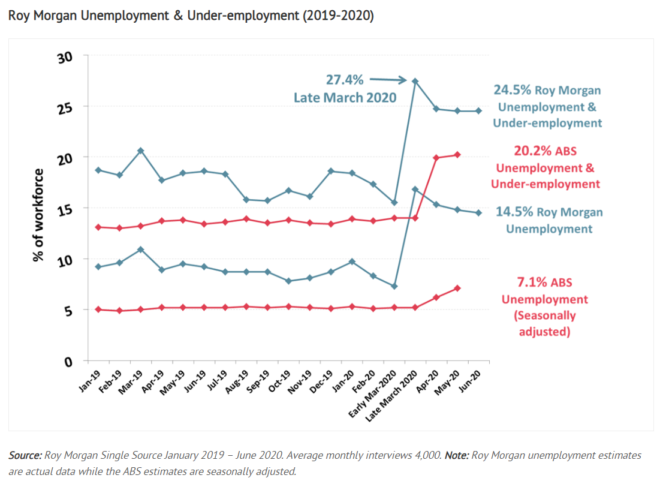 Terry McCrann has ripped into the Australian Bureau of Statistics' (ABS) "fake" unemployment rate of 7.1%, which McCrann argues is probably closer to 20%:
Right now, the ABS is still trumpeting a ludicrously fake 7.1 per cent jobless rate in pride of place at the top of its home page; and will replace it with another ludicrously fake number in two weeks.

The gap between that 7.1 per cent and the virtually unchanged (from May) Morgan 14.5 per cent is bad enough, but I estimate that the real jobless number is even higher — at least 20 per cent of the workforce…

This is when you add to those formally recognised as jobless, those who have just left the workforce as there's no point in looking for a job, plus some of those in JobKeeper who would have been sacked but for the government subsidy which is currently scheduled to terminate at the end of September…

My number picks up those officially in a job (under both the ABS and Morgan definitions) but would not be but for JobKeeper…

My number also does not include those who are underemployed. Add those on and the real jobless rate plus those underemployed is over 30 per cent. Yes, to repeat, over 30 per cent…

This is the truest measure of just how bad things are; that something like one in three working-age Australians are jobless or would be jobless but for the unsustainable (in the long run) JobKeeper handout or are desperate to work longer than they are doing.
I don't believe the labour market is as bad as McCrann makes out.
First, aggregate hours worked have fallen only 10.2% from their March 2020 peak: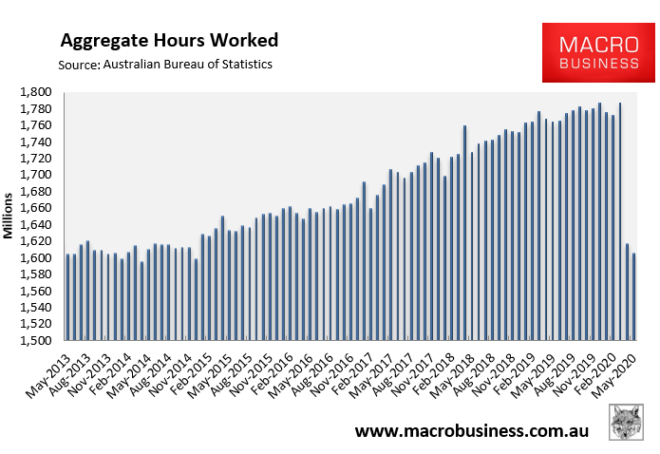 Second, business payrolls are down 6.4% compared with their level on 14 March: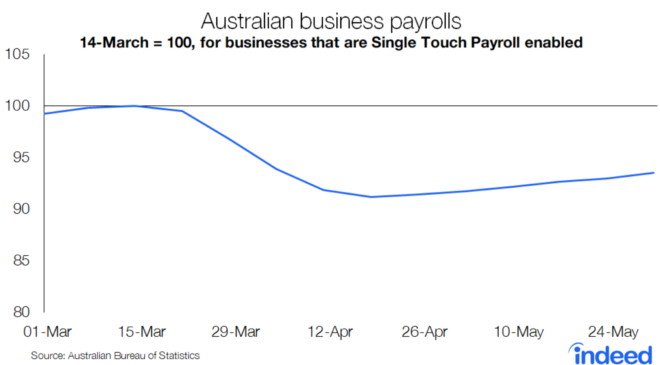 This points to an unemployment rate around the Roy Morgan level.
That said, as noted by McCrann, there is always the possibility that some people working positive hours (and therefore employed) would have been made redundant if not for JobKeeper.
One thing we can agree on is that the ABS' official unemployment rate is ridiculously low and does no pass the sniff test.
This is why I prefer alternative measures like hours worked, which are not impacted by swings in the participation rate and counting those on JobKeeper as employed despite working zero hours.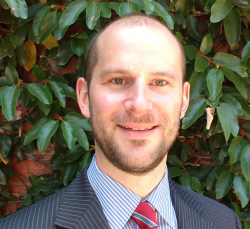 Latest posts by Unconventional Economist
(see all)