Over the weekend, Terry McCrann called for the mass immigration 'Big Australia' Ponzi scheme to be abolished once and for all:
Abandoning the 'Big Australia' population Ponzi that has been — chaotically — the foundation of our economic policy framework for the past 20 or so years and which has not only substituted for the productivity growth that is the only basis of real national advance and wealth improvement but has worked to actively undermine it.

Does any sentient person really believe that a prosperous future lies in pouring more and more people into Melbourne and Sydney, building more and more high-rise apartment buildings, and then requiring more and more infrastructure from roads and rail to hospitals and schools just to try to catch up?
Truer words have never been written in the mainstream media.
For too long, Australian policy makers have juiced the economy by importing hundreds of thousands of people annually to work in non-tradeable services industries, alongside increasing household debt. Together, these have driven consumption and malinvestment into property and catch-up infrastructure, rather than productivity, in turn eroded living standards.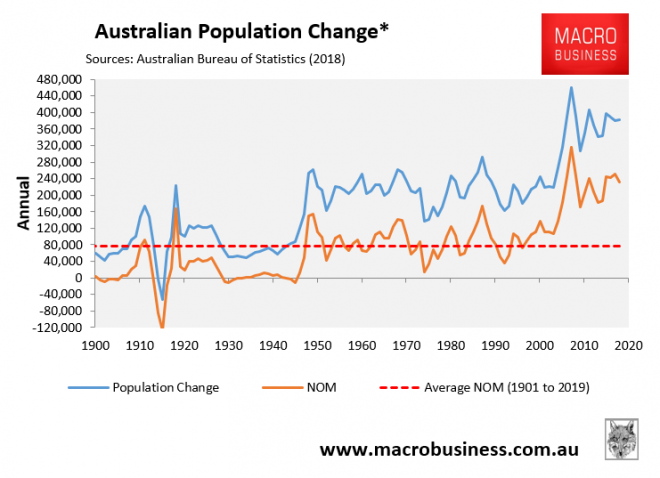 Adding roughly one million people every 2.5 years has also diluted Australia's fixed mineral endowment, in turn diluting wealth per capita and making us individually poorer than we otherwise would have been.
In short, an economy built around mass immigration and population growth is a dumb economy.
The COVID-19 pandemic is the perfect opportunity to reset immigration back to early-2000 levels and create a more sustainable Australia built on growth in both productivity and individual living standards.
Lower immigration will lower the Australian dollar and input costs such that Australia grows more by creating and exporting goods and services rather than importing people.
The world has 7.6 billion people. We don't need to import them to sell to them.
Policy makers must use this crisis to put Australia on a more sustainable path.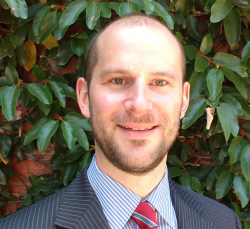 Latest posts by Unconventional Economist
(see all)