Straight out of Yes Minister this one:
Small employers will be given greater access to a $40 billion loan scheme to help them through the recession when the federal government overhauls its flagship JobKeeper payment this week.

The expanded loan scheme will offer companies four times the amounts previously allowed up to a new cap of $1 million, while extending repayment times from three to five years.

Treasurer Josh Frydenberg will announce changes to the lending program on Monday after small and medium businesses applied for only $1.5 billion from the original scheme even though it offered up to $40 billion.

The major banks are backing the easier rules for securing the loans and appear willing to lend to thousands more companies, with their risks reduced because half the loan value would be guaranteed by the Commonwealth.

"The expanded scheme will allow businesses to access more credit for a longer period of time," Mr Frydenberg said in a statement ahead of the changes.

Australian Bankers' Association chief Anna Bligh said the changes would open up the scheme to more small and medium businesses needing help.
In our experience, the problem is not demand. It is the banks. They do not want to lend the dough.
Everyone I know who has applied has spent months in limbo, waiting to hear back from banks that are consistently changing the rules around the scheme.
It was supposed to be unsecured then changed to secured mid-application.
It was supposed to be easy lending standards but changed to high mid-application.
It was supposed to be fast but turned into a time-devouring nightmare as calls weren't returned, paperwork mushroomed and confusion reigned.
So, what to do with a scheme that won't lend?
Make it not lend a lot more!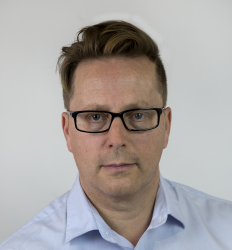 Latest posts by David Llewellyn-Smith
(see all)