One of Australia's most evil companies, Santos, is taking a pounding at the NSW Independent Planning Commission's Narrabri project review. Via the AFR:
Robert White, a lawyer from the NSW Environmental Defenders Office, warned the evidence of the experts showed the project represented a "risk of serious harm" and argued they must use the "precautionary principle" in their decision – and therefore block it.

…With "public interest" one of the criteria for a decision, the sheer weight of numbers arguing Santos has no "social licence" for the development will come into play. Ninety-eight per cent of the record 23,000-odd submissions responding to Santos' environmental impact statement were opposed.

…But consumer champion Christopher Zinn argued on Friday that the interests of millions of consumers in NSW were not among the well-organised project opponents appearing at the hearings, even though they would benefit from more accessible and affordable gas

…"The simple fact is that gas prices produced from domestic sources on the east coast of Australia are far too high," Dr Davey said. He estimated that if an import terminal was already available, LNG could be imported and supplied for less than $4.20 a gigajoule, compared to the $8.70/GJ quoted by Santos in an economic assessment.

…Backing Santos' ability to extract the gas safely from 850 planned wells is the NSW Department of Planning, Industry and Environment (DPIE), which last month deemed the venture "unlikely to result in any significant impacts on the local community or the environment" and "in the public interest"

…Farmer and deputy rural fire service captain David Watt, whose property backs onto the gas site, said it was impossible to vouch for the safety of the gas development, telling the IPC he wouldn't go into the forest to fight fires if the project went ahead

…The 33,600 tonnes a year of salt waste the project would generate is another source of angst for locals and experts, worried about the DPIE's acceptance that it could be classified as general solid waste.

…Then there is demand for gas from gas-reliant manufacturers, with Brickworks and fertilisers group Perdaman Group among those provisionally locked in to buy from Narrabri. Other east coast manufacturers such as petrochemicals maker Qenos are supportive as they struggle to source affordable gas to justify the continued existence of their plants after a doubling or trebling in gas prices in recent years.

As Australian Workers Union national secretary Daniel Walton pointed out, the IPC had to consider whether or not the project could go ahead safely, a question that needed to be decided on facts, "not by any ideology or views about whether or not gas is a good thing or a bad thing".
OK, so here are the facts on these points:
The project could be implemented safely but it would be much more expensive thereby making it redundant.
It is unsafe because Santos cannot be trusted. It is a known liar in public debate. The project is not subject to the NSW chief scientist's sixteen points for safe gas extraction.
Narrabri WILL NOT LOWER GAS PRICES. At $7-8Gj extraction the gas arrives in Sydney at $10-11Gj. Gas can be imported currently for $3Gj and over the cycle it will be possible at an average price of $5-6Gj for spot and $10-11Gj for contract. Santos is a member of the east coast gas export cartel. Any volumes from Narrabri for NSW will displace cheaper gas resources currently imported from QLD which will instead be exported. The net result is no net gain of gas volumes for QLD or NSW and HIGHER prices for NSW.
The toxic fallout is MUCH larger than the numbers being proposed. This is only for phase one of the project. Subsequent phases will be larger comprising millions of tonnes of carcinogenic salts and greenhouse gases. Later phases will be rubber-stamped if phase one is passed and all of NW NSW be Swiss-cheesed to no purpose.
In short:
Gas-intensive industry will not benefit from this project and should turn to LNG imports instead, which will very likely include Santos gas that is currently exported at losses out of QLD.
Ditto NSW consumers.
Narrabri poses huge environmental risks with no regulatory regime in place to prevent them.
Santos has a track record of highly destructive behaviour in public interest debates and cannot be trusted in any way.
The project should be blocked. Frankly, the unethical Santos should be nationalised and its LNG export white elephant shut down, freeing up plenty of cheap gas for local use.
Why should the entire east coast economy pay, and the denizens of NW NSW suffer, to bail out one firm's shocking ineptitude?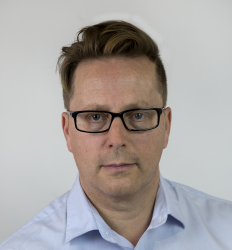 Latest posts by David Llewellyn-Smith
(see all)