Via the AFR:
Lawyers and scientists who warned NSW's Independent Planning Commission that Santos' $3.6 billion Narrabri gas project could irreversibly harm water resources are taking encouragement from the IPC's move to test those claims with experts at the NSW planning department.

Counsel Robert White at the Environmental Defenders Office said the unusual move by the IPC to call extra meetings with experts to explore evidence presented in the public hearings was heartening.

The Independent Planning Commission will sound out water experts on gaps of knowledge on groundwater modelling. Bloomberg

"We are very pleased that the issues raised by the experts who gave evidence last Thursday and Friday – but particularly last Thursday – that they are going to be further explored by the IPC," Mr White told The Australian Financial Review.

"I think it's fair to say that those experts have given the IPC matters to think about."
There are two points that the IPC should bear in mind on the groundwater question on top of the technical aspects presented by experts.
First, STO will not be subject to any of the sixteen conditions put forward by the NSW chief scientist for safe coal-seam extraction. This alone should kill the project. But it becomes even more important when we consider the second point.
Santos' behaviour in past pubic debates and private investment has been unethical. It is a proven liar and cartelier. To wit, previously from The Australian:
As Santos worked toward approving its company-transforming Gladstone LNG project at the start of this decade, managing ­director David Knox made the sensible statement that he would approve one LNG train, capable of exporting the equivalent of half the east coast's gas demand, rather than two because the venture did not yet have enough gas for the second.

"You've got to be absolutely confident when you sanction trains that you've got the full gas supply to meet your contractual obligations that you've signed out with the buyers," Mr Knox told ­investors in August 2010 when asked why the plan was to sanction just one train first up.

"In order to do it (approve the second train) we need to have ­absolute confidence ourselves that we've got all the molecules in order to fill that second train."

But in the months ahead, things changed. In January, 2011, the Peter Coates-chaired Santos board approved a $US16 billion plan to go ahead with two LNG trains from the beginning….as a result of the decision and a series of other factors, GLNG last quarter had to buy more than half the gas it exported from other parties.

…In hindsight, assumptions that gave Santos confidence it could find the gas to support two LNG trains, and which were gradually revealed to investors as the project progressed, look more like leaps of faith.

…When GLNG was approved as a two-train project, Mr Knox assuredly answered questions about gas reserves.

"We have plenty of gas," he told investors. "We have the ­reserves we require, which is why we've not been participating in acquisitions in Queensland of late — we have the reserves, we're very confident of that."

But even then, and unbeknown to investors, Santos was planning more domestic gas purchases, from a domestic market where it had wrongly expected prices to stay low. This was revealed in August 2012, after the GLNG budget rose by $US2.5bn to $US18.5bn because, Santos said, of extra drilling and compression requirements.
The east coast has been plunged into a cartel gas gouge ever since, the likes of which the entire world does not suffer:

This is NOT the kind of entity that you entrust with your greatest national aquifer without conditions or regulations.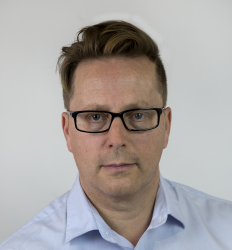 Latest posts by David Llewellyn-Smith
(see all)