From Roy Morgan Research:
In June 2020 Roy Morgan Business Confidence was up 5.1pts (+5.7%) to 95.0 led by increases in WA, NSW and Queensland. Business Confidence in June is now virtually level with its March result of 95.1 during the onset of the COVID-19 pandemic and shut-downs.

The good news in June is that for the first time in 2020 a majority of businesses, 50.2% (up 3.9ppts), said that the next year will be a 'good time to invest in growing the business' compared to only 40.4% (down 2.9ppts) that said it will be a 'bad time to invest' – the lowest so far in 2020.

In addition nearly half of all businesses, 48.3% said they expect their business will be 'better off' financially this time next year compared to only 21.1% that expect to be 'worse off'.

Overall the June 2020 Business Confidence level is 19.7pts lower than the level it was a year ago and 19.2pts below the long-term average of 114.2…

The biggest increases were in WA with an increase of 8.5pts (+8.3%) to 110.5, NSW, up 9.3pts (+10.1%) to 100.7 and in Queensland, up 11.8pts (+14.6%) to 95.7…

In contrast, Business Confidence is now lagging below the national average in Victoria which has suffered a renewed outbreak since mid-June, and its two neighbours Tasmania and SA.

Business Confidence in June was up significantly in many industries with eight industries now having a positive rating above 100 compared to six in May and only two in April.

Public administration & Defence now has the highest Business Confidence of any industry at 127.8 following an increase of 15.3pts (+13.6%) in June. This industry, which is based on government funding, is the only industry not to dip below the neutral level of 100 during the COVID-19 pandemic.

Another industry to rebound strongly in June is Accommodation & Food Services which has suffered during 2020 from first the summer bushfires and then COVID-19. Confidence in this industry increased a stunning 41.9pts (+53.5%) in June as lockdown restrictions began to be lifted and Australians begin to take domestic holidays while international travel is still banned.

Other industries in positive territory above 100 include Wholesale trade (116.8), Transport, Postal & Warehousing (114.8), Agriculture (113.6), Information, Media & Telecommunications (107.5), Community services (104.1) and Education & Training (102.3)…
With Victoria accounting for around one-quarter of the nation's economy, and COVID-19 running rampant due to epic quarantine failures, business confidence could take another hit.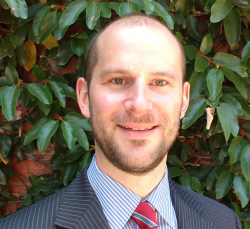 Latest posts by Leith van Onselen
(see all)