At The Guardian:
The government has told more than 8,000 small business owners they may have to pay back jobkeeper payments they have relied on for income throughout the coronavirus pandemic, after a crackdown on compliance for the wage subsidy scheme.

The Australian Taxation Office has confirmed the "compliance" checking procedure revealed by Guardian Australia on Thursday, which has been dubbed "robodebt 2.0" by affected businesses, has been applied to many more people than isolated individuals.

The targets of the procedure are sole traders who began their businesses recently and therefore have not been reporting their income for a full financial year.

Affected businesses, many of which have received the $1,500 a fortnight wage subsidy since May, were sent an email by the ATO on Monday warning that because they "started business on or after 1 January 2020", their "entity would not have assessable business income" from the 2018-19 financial year, and therefore could not prove the 30% reduction in revenue required to access jobkeeper.

Other affected business owners who contacted Guardian Australia said they had set up as sole traders before 1 January but after the end of the previous financial year.
Mwahahaha.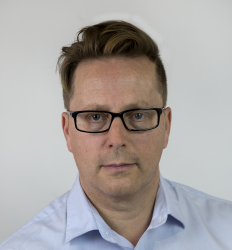 Latest posts by David Llewellyn-Smith
(see all)