Richard Denniss is one of Australia's best economists. This little video captures everything that was wrong with Josh Depressionberg's economy coming into the crisis:
The Australian economy entered this pandemic from a position of weakness not strength @AustraliaInstitute #covidcommittee pic.twitter.com/ybKCzCBEYN

— Katy Gallagher (@SenKatyG) July 2, 2020
Saul Eslake chimed in:
The other economist who gave evidence during the Senate committee's first session on Thursday was former ANZ chief economist Saul Eslake.

Mr Eslake said talk of a V-shaped recovery was fanciful and government would need to provide ongoing support for a prolonged period of time.

…if you look past the definitional issues associated with the headline unemployment rate, and focus instead on the number of people who are receiving JobSeeker, then that gives you an unemployment rate of 12 per cent.

Government must support the incomes of these people beyond September to prevent the economy falling off a financial cliff, Mr Eslake said.

"The scenarios used by the Parliamentary Budget Office in their June 5 report, on medium-term fiscal projections, show that the level of real GDP won't return to its pre-pandemic 2018-19 level until the 2021-22 fiscal year," Mr Eslake said.

"And even then, the level of real GDP will still be 10 per cent below where it was projected to have been in that year in the [government's] MYEFO, published in December last year."

Mr Eslake said the figures underscored the point made by Reserve Bank governor Philip Lowe when he last appeared before the Senate select committee: "That we've got to keep the fiscal stimulus going until recovery is assured".

…Mr Eslake said interest rates are so low at the moment that the federal government can borrow billions more without putting the federal budget in jeopardy.
The Kouk appeared as well to make similar statements though why he was invited remains a mystery given his incoherent response to the virus. Early on, he blasted the decision to implement a travel ban on China:

He then called for the travel ban to be lifted on the eve of global disaster:
  
He also played down the economic impacts:

Next, Mr Koukoulas slammed into reverse gear, warning of widespread economic damage from the virus and demanding massive stimulus:
    
Best to ignore Kouk. The others make consistently more sense.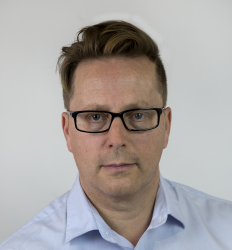 Latest posts by David Llewellyn-Smith
(see all)