KPMG Chief Economist Brendan Rynne is optimistic about job retention rates in the hospitality industry, despite the second lockdown in Melbourne and the budding COVID-19 outbreak in Sydney.
Specifically, Rynne believes that businesses will successfully adapt to COVID-19 operating restrictions:
"A lot of restaurants started to adopt a different operating models. Instead of eating in, they went to takeaway. This meant that they were still able to keep the lights on and to keep some of their staff employed".

"So instead of having say 15 people working at a restaurant, they may have had six. While that's a significant job loss, it's not 15. I suspect we will start to see more of that. Plus people starting to realise that their business can in fact operate in a different way".
I take the opposite view and believe the hospitality industry is facing decimation.
This is a sector that relies on thin margins and high turnover. Thus, COVID-19 restrictions, alongside reduce demand, will push many restaurants and cafes deeply into the red.
On this point, Alan Kohler illustrated the problem well earlier this month:
According to Kohler, regulations in Sydney and Melbourne requiring diners occupy four square metres each, alongside average rents for restaurants in those cities costing $3,000 a year per square metre, means that diners would need to spend an average of $300 per head for a typical restaurant to break even. And this was before Melbourne's latest shutdown.
This analysis alone suggested that a significant proportion of restaurants face closure unless COVID-19 restrictions end.
The situation will obviously be made worse when JobKeeper is reduced from October, limiting the industry's ability to maintain staffing and operations.
Most Australian restaurants were already struggling to survive prior to COVID. Now they are facing obliteration.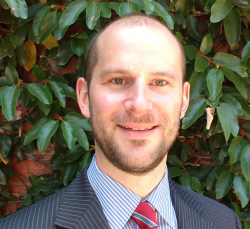 Latest posts by Unconventional Economist
(see all)