by Chris Becker
It's my favourite time of the month – checking out the latest content from the RBA Chart Pack! Let's dive in….
First it's all about the GDP's, all in the toilet for the biggest economies as COVID-19 bites: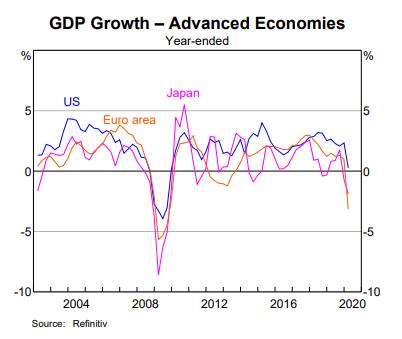 Meanwhile in Australia, the trend has been down for years: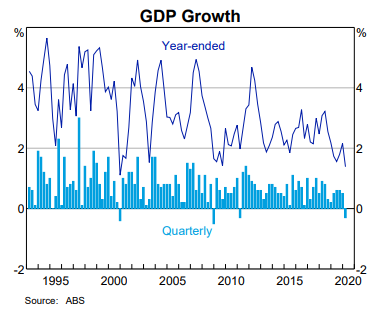 And in the last quarter before the virus hit, it was all about government spending to keep things moving: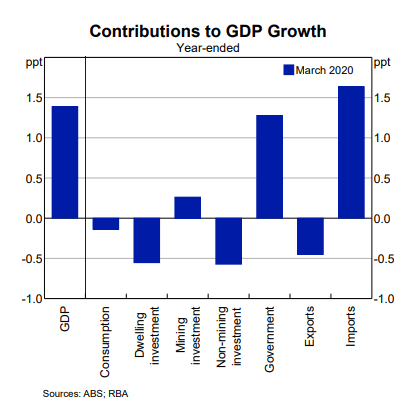 The CPI print is trending up again after a long term downtrend: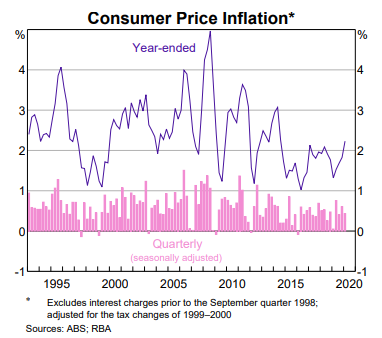 But the real driver of inflation – house prices – is slowly, very slowly rolling over as household debt continues to climb: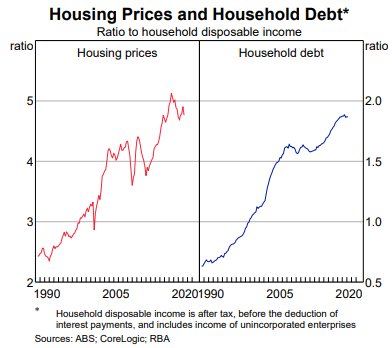 Credit growth has stabilised for owner occupiers but investment (sic) remains stuck in negative "growth" territory: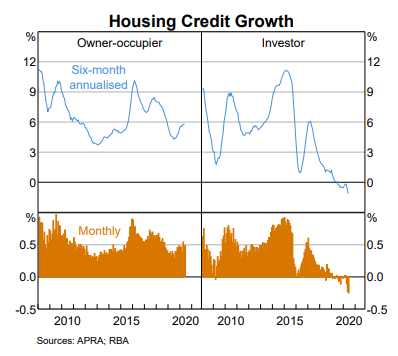 Meanwhile business investment remains in the toilet as a share of GDP: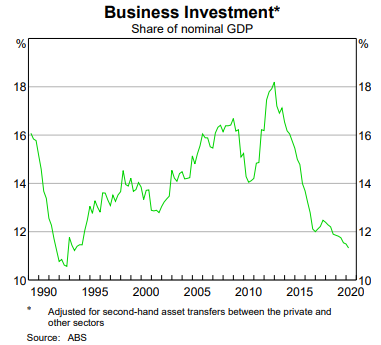 In the labour market, COVID-19 has had a devastating effect: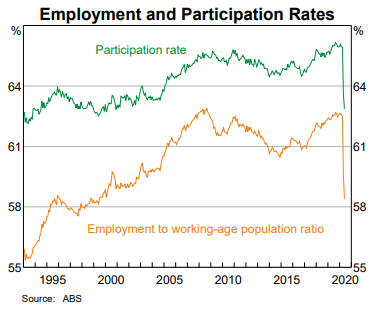 With the real rate of unemployment still well understated and more than 12% of Australians unable to work: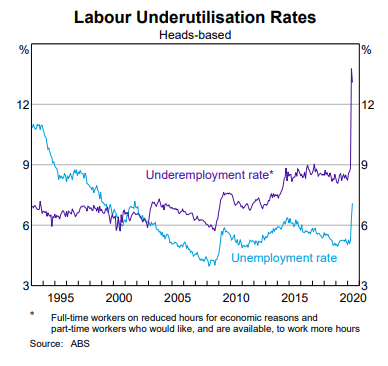 Luckily commodity prices are still elevated – I guess?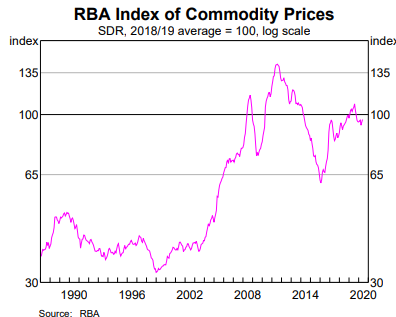 Keeping our terms of trade equally elevated and keeping standards of living somewhat stable: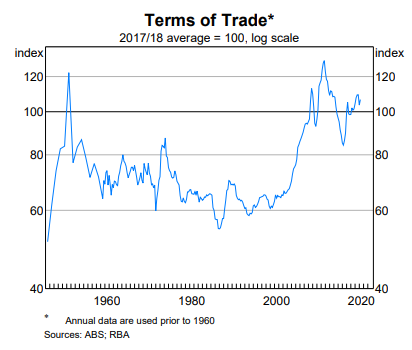 All because of that magic dirt – iron ore…While coal exports flatline: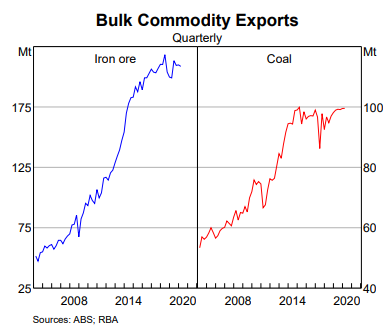 Unfortunately all going to the wrong place: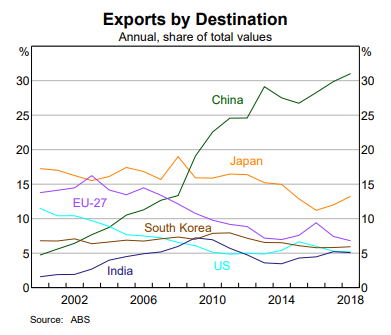 On to real things like money…. Negative rates anyone?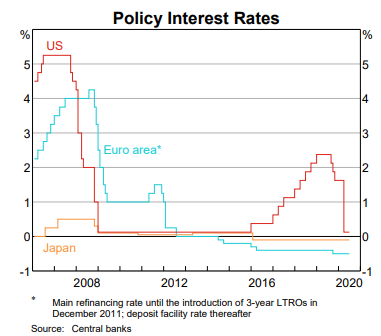 While the spread between Oz and US government bond yields pips back into the positive zone, keeping the currency elevated: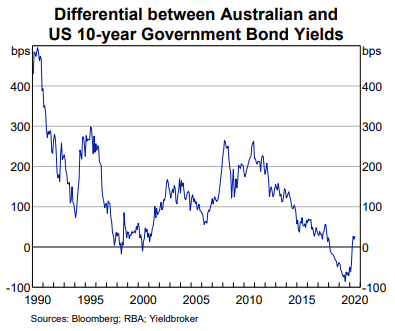 Back to houses – with interest rates plummeting: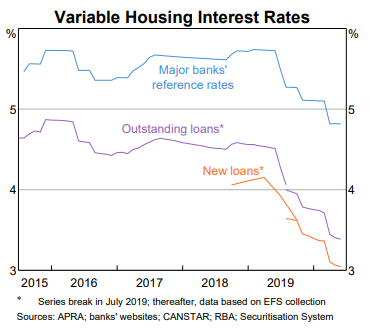 But banks remains well profitable thank you very much: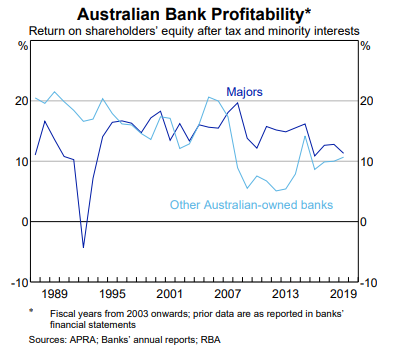 And margins remain tighter than a you know what: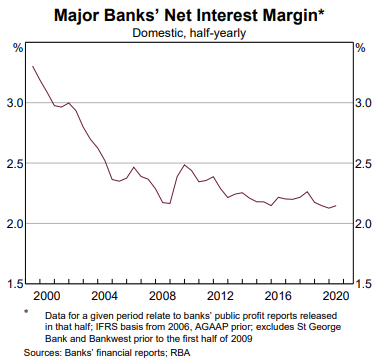 Housing loans are non-performing and rising, even as APRA provides three monkey policy for the banks: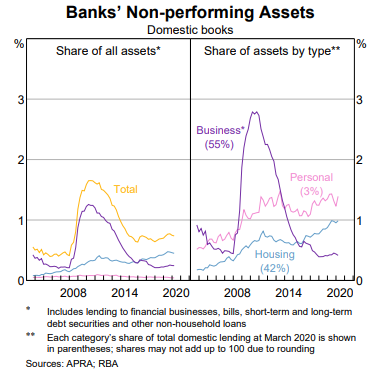 You can find the full Chart Pack here.
Latest posts by Chris Becker
(see all)