CoreLogic has released its quarterly rental review, which reveals heavy rental falls over the June quarter with more losses anticipated:
Nationally, rent values declined 0.3% in the month of June, and 0.5% over the quarter. This was the largest quarterly fall in rents since September 2018, and further falls are expected in the coming months.

Capital city rents have been more immediately impacted by the negative economic shock resulting from COVID-19. Capital city rents fell 0.7% in the June quarter, compared with a 0.2% rise in rents across regional Australia…

The decline in rent values over the quarter came at a time when the rental market was already relatively weak. Annualised growth in national rent values was just 1.1% in the five years to June 2020, compared with annualised growth in the selected living cost index of 1.4% in the 5 years to March for employee households. In other words, rents have generally seen softer growth than the growth in general cost of living for most households…

Closed international borders created a significant shock to rental demand, as historically the majority of new migrants to Australia have been renters. Furthermore, job losses in sectors such as hospitality, tourism and the arts, which ABS payroll data estimates has been around 20%, have also impacted demand, because households in these sectors are more likely to rent than in other industries…

Similar trends affect inner-city areas of Sydney and Melbourne, where rents declined significantly across these greater capital cities in the June quarter. Sydney rent values fell 1.3% across Sydney and 1.0% across Melbourne in the June quarter. Sydney and Melbourne unit rent markets each saw rent value declines of about 2.0% in the period…
Separate data released last week by CoreLogic also showed that inner Sydney and Melbourne have been hit especially hard by falling rents, driven by soaring vacancy rates: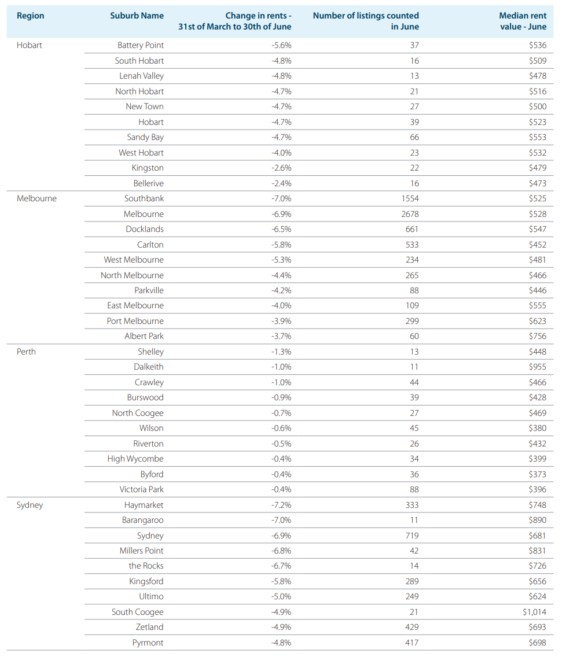 The situation is doubly dire for investors given dwelling values across Sydney and Melbourne are also falling swiftly: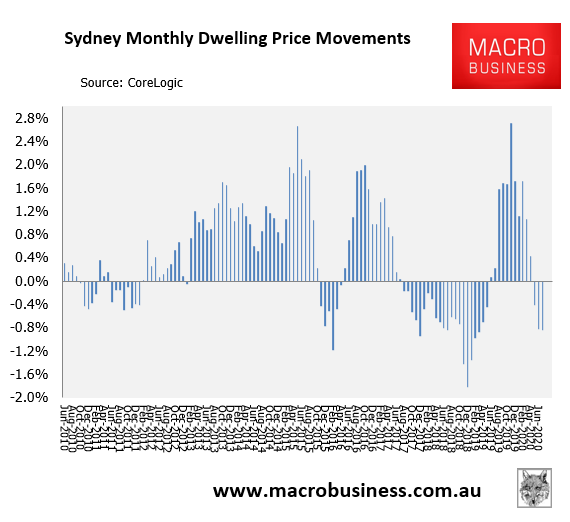 Thus, landlords in these two cities are caught in a pincer between falling incomes (rents) and falling equity (values).
The situation is likely to get worse for investors given:
Immigration into Australia has collapsed, which will most adversely impact Melbourne and Sydney;
Rental vacancies in these two cities will continue to build, given collapsing immigration and the strong pipeline of supply;
Unemployment will remain high, alongside falling household disposable incomes; and
Banks are tightening credit.
Highly leveraged and loss-making investors should consider selling before it's too late. Because all signs are pointing down.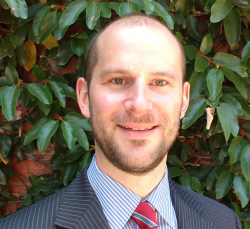 Latest posts by Unconventional Economist
(see all)