If you want another textbook example of how Australia has turned into the real estate equivalent of a narco state, check out the below shenanigans from the NSW Government.
In April, Rob Stokes used the COVID-19 pandemic as an excuse to turbo-charge development:
NSW planning processes and development applications will be fast-tracked in a bid to support the construction sector and maintain jobs during the COVID-19 pandemic.

Assessments of state significant developments, rezoning and development applications will be accelerated under the changes announced by Planning Minister Rob Stokes… More decisions will be made by the minister if required…

"We have incredible opportunity to help keep our state's economy moving and keeping people in jobs and also keeping businesses operating," he told a Commission for Sydney event…

Mr Stokes said the so-called planning system acceleration program would create opportunities for more than 30,000 construction jobs in the next six months.
Then in late May, 10 News revealed that the deputy executive director of the Property Council of NSW, William Power, was asked by the NSW State Government to become the executive director of the planning department's COVID-19 response.
As expected, that response involved fast tracking the decision making around major projects, some of which were proposed by members of the Property Council.
Now, the Greater Sydney Commission (GSC) has appointed the NSW Property Council head as its CEO:
The Property Council of Australia congratulates Jane Fitzgerald on her appointment as interim Chief Executive for the Greater Sydney Commission.

Jane has been the Property Council's NSW Executive Director since 2016 and over that time has played a major role in tax, planning and infrastructure policy in NSW…

"Jane has a deep understanding of the challenges and opportunities that will shape Sydney's future based on her extensive experience working across government and industry. I'm sure she will be incredibly successful in this role," said Ken Morrison, Property Council of Australia Chief Executive.

"The Greater Sydney Commission is a vitally important body and Jane's role in helping the NSW Government and the people of Sydney shape the future of this city in a post-COVID world will be vital.

"We thank her for the big contribution she has made on behalf of our members and industry and wish every success in her new role," Mr Morrison said.
The GSC was set up by the NSW Government to "lead metropolitan planning to make Greater Sydney more productive, sustainable and liveable". It's role is to "coordinate and align the planning that will shape the future of Greater Sydney… taking a collaborative "one government" approach… so we can lead and guide the planning for development, transport and housing".
Game of Mates has clearly infiltrated the NSW Government, with the Property Council pulling the strings and laughing all the way to the bank.
Sydneysiders should brace for another deluge of poorly-built shoe box apartments and destroyed amenity.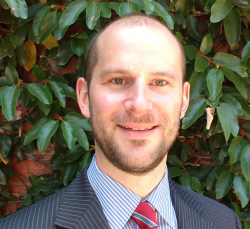 Latest posts by Unconventional Economist
(see all)