The New South Wales Government's review of federal financial relations has proposed a range of tax reforms, which include increasing the GST or broadening its scope.
The expert panel has also proposed giving NSW residents the option of making a one-off stamp duty payment when they buy a new home or paying land tax every year. The report argues that future generations will face higher taxes, reduced government services and higher public debt if major reforms are not implemented:
The coverage of the 10 per cent GST has steadily fallen since it was introduced as households increased spending on exempt fresh food, health, education and financial services, which now make up about 44 per cent of household consumption…

The NSW Productivity Commission estimates stamp duty costs the economy $2.35 for every collected dollar, compared with 16c for land tax…

"We will only succeed in improving our federation if the states continue to show leadership and drive reform," [NSW Treasurer Dominic Perrottet]  said.

"We all know our federation needs fixing. This is our once in a generation opportunity to change it for the better."
Australia does eventually need a comprehensive tax reform package that broadens the base and shifts the tax burden away from productive effort.
A broad-based package should ideally include a combination of income tax cuts, measures to improve the interplay between the tax and welfare systems, broad-based land taxes replacing stamp duties, consumption taxes, unwinding inefficient and inequitable tax concessions, rationalising state and federal taxes, further measures to prevent multinational tax avoidance, and even company tax cuts (just not in isolation).
The key focus should be on ensuring any package is comprehensive so that the overall tax base is broadened and built around more efficient and equitable sources.
It is also important that the Commonwealth's share of revenue is reduced and the states' increased so that their revenue and spending responsibilities are brought into line, thus ending the large vertical fiscal imbalances that have dogged the nation since the Commonwealth took over responsibility for income taxes in World War 2.
Labor had a golden opportunity when it was in Government upon the release of the Henry Tax Review, but blew it. The subsequent Coalition Government did likewise by abandoning its Tax White Paper process and then throwing its support behind a narrow cut to company taxes and personal taxes for higher income earners.
That said, given the enormous magnitude of this COVID-19 shock, I don't expect any major tax reform this time around. There are more pressing issues at hand, such as ensuring sufficient fiscal support to prevent the economy from slipping into a depression.
Tax reform is not a policy priority. It can wait until Australia has emerged from the crisis.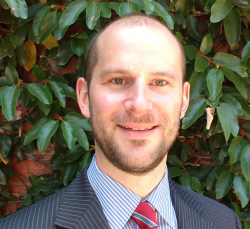 Latest posts by Unconventional Economist
(see all)