Via the AFR:
Santos, the Australian Workers' Union and the Narrabri local council have rejected a wall of environmental, farmer and activist opposition to a $3.6 billion gas project that promises to meet up to half NSW's gas demand and help keep a lid on prices for manufacturers and households.

Claims by the anti-coal-seam gas lobby that 98 per cent of people opposed the project were "clearly fabricated", Narrabri and District Chamber of Commerce's Russell Stewart told the first day of public hearings on the project, accusing activists of "relentless fearmongering" on the venture.

But opponents lined up to attack the project and the risk it poses to water and land resources, with some on Monday describing the venture as "dangerous", a "desecration" of Aboriginal heritage and lacking social licence.
Let's be clear. I used to support this project. The gas shortage is real even if it is clearly artificial.
However, there are now a number of reasons why it should not go ahead. Two are uppermost.
The first is that it will do nothing to reduce gas prices. The gas comes out of the ground somewhere around $7Gj. By the time it is disgorged in Sydney it will be $9-10Gj gas. That is 300% higher than historic prices and above where prices are today.
This is made much worse by the simple fact that Santos is a member of the gas export cartel. That means that although Narrabri volumes are domestically reserved, the rest of its gas portfolio is not, so as Narrabri comes on stream it will divert other gas resources to export via its QLD export plant that is running well below capacity to sustain the local artifical shortage and high prices.
In turn, Santos will insist upon Brent-linked contract prices for Narrabri gas and will not lower prices at all.
Second, because community objections to this project are so extreme, a few years ago the NSW Chief Scientist was commissioned to produce recommendations to make the gas extraction safe. She produced sixteen rules. But owing to NSW parliamentary bastardry, the Narrabri project is now exempt from all sixteen.
In short, the Narrabri project will NOT lower gas prices and it can be deployed with no safeguards. None. Meaning that its millions of tonnes of carcinogenic salts can be stuck anywhere Santos feels like it. In a salt shaker and sold to your kids if it likes.
As things currently stand, the alternative solution to the looming gas shortage is gas imports. This is extraordinarily stupid in itself but it is better than Narrabri. The gas will arrive at around the same price as Narrabri on Brent-linked contract volumes. But the importers will also sell it at Asian spot prices. Today this would deliver gas for $3Gj and the Asian and global gas glut is so vast that prices will be low for as far as the eye can see.
Ironically, these spot imports will very likely include Santos gas that has already been exported for peanuts thanks to the cartel's stranglehold on cheap local reserves that used to be sold locally.
In short, LNG imports will put a ceiling on the gas cartel whereas Narrabri will leave it intact. Imports will not poison the Great Artesian Basin whereas that outcome will be entirely up to the greedy liars of the gas mafia with Narrabri.
Of course, the only logical policy position is to break the cartel with domestic gas reservation at a fixed price of $5Gj on all of its assets.
But that can't happen because the cartel has control of your politicians. That leaves citizens no other choice but riots until Santos is booted.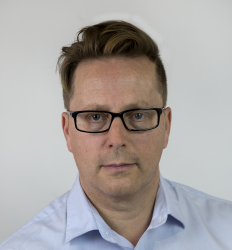 Latest posts by David Llewellyn-Smith
(see all)