Via Crikey:
Murdoch watchers are about to see in real life how Lachlan handles the dilemma his father regularly faced: how to choose between the political right (in this case, Trump) and the likely political winner (almost certainly not Trump).

It's not just the polls, with averages currently showing Joe Biden up about 10%. It's the perceptions leaking out of the Murdoch family bunker on New York's Sixth Avenue — the same building that houses the headquarters of both Fox News and News Corp's The Wall Street Journal and New York Post.

Those perceptions? Trump is heading for a loss in November. Earlier this month, Vanity Fair's Gabriel Sherman reported an inside source telling him: "Rupert thinks Trump is going to crash and burn. It's a clear-eyed assessment, just based on just looking at the news."

The Wall Street Journal is already testing the waters, with its editorial  board opining on Trump last week: "He still has no second term message beyond his own grievances." The paper's lead opinionista (and former Reagan speechwriter) Peggy Noonan added: "He hasn't been equal to the multiple crises. Good news or bad, he rarely makes any situation better. And everyone kind of knows." Ouch!

Fox News is gentler with yesterday's lead story headed: "Rough polling stretch has GOP operatives asking: Could Trump drop out?" I wonder how far from Sixth Avenue those particular operatives are based?

The relationship between those New York oligarchs, the Murdochs and the Trumps, has been an enduring sub-plot of the Trump presidency. In his 2018 book Fire and Fury, former Murdoch biographer Michael Wolff quoted Rupert calling Trump an idiot. In Wolff's 2019 follow-up, State of Siege, Rupert says: "I can't get the asshole off the phone."

Number two son James Murdoch, says Wolff, told his father that the family had become collaborators and the company's future was at stake. Last year, Sherman reported that Fox News commentator Sean Hannity told Trump the Murdochs hated the president.

…At the same time, Trump may be planning to dump Fox before the Murdochs dump him. He's embracing the alternate conservative cable voice, the One America News Network (OAN). With Trump's support, OAN would bite into Fox's audience, while his family is reported to be forming a consortium to buy the network — although the current owners say it's not for sale.
Why wouldn't they dump Trump. Polls:

Betting:

Virus:

And the senile to manipulate:
— Donald J. Trump (@realDonaldTrump) June 30, 2020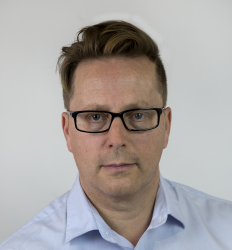 Latest posts by David Llewellyn-Smith
(see all)