Victoria's Andrews Government yesterday ordered an immediate judicial inquiry into quarantine failures, which are behind the COVID-19 outbreak that has 37 Melbourne suburbs on a four week lockdown:
Premier Daniel Andrews ­announced a judicial inquiry into the cluster of infections from staff at quarantine hotels who breached infection control protocols and have been linked to almost 50 COVID-19 cases.

Stay-at-home restrictions on more than 300,000 residents will come into force from midnight on Wednesday after the state confirmed 64 new COVID-19 cases on Tuesday and 75 on Monday. The jump followed a fortnight of double-digit daily case counts which have seen the number of active cases in Victoria rise to 321.

Victoria's surge in new cases has accelerated so fast in the past week that its infection rate is now greater than Italy's on a per-capita basis…

Announcing the new localised lockdown on Tuesday, Mr ­Andrews conceded genomic ­sequencing had linked a large proportion of the state's new cases to infection control breaches in Victoria's hotel quarantine program…

Admitting there had "clearly" been a "failure" in the operation of the program, Mr Andrews on Tuesday announced all inter­national flights would be diverted away from Melbourne for the next fortnight, Corrections Victoria staff would take over security roles, and an inquiry into Victoria's hotel quarantine system, led by a former judge, would be established with a report due in eight to 10 weeks.
And this:
The security companies that oversaw Victoria's bungled corona­virus quarantine regimen were handed contracts without a ­formal tender process as the government rushed to implement a national cabinet decision to lock down returning overseas travellers.

The Australian has confirmed three private security firms — MSS, Unified and Wilson — were given the contracts without having to qualify through a formal tender process after national cabinet ordered mandatory hotel quarantine on March 28.

…The Herald Sun reports on Thursday that some security firms allegedly ­exploited the pandemic by using fake names for non-existent workers and paid workers in cash, long a scourge in the security industry. It also claims that some hotel guards slept with guests, security personnel wore personal protective equipment for up to eight hours without changing it, guards shook hands and shared lifts in a major breach of regulations and some of them had just six hours of ­infection control training and were caught sleeping on the job.
Melbourne's quarantine failures must silence calls to bring international students into Australia. There are no full-proof systems with this virus.
Last month we learned that international students would begin to be flown into Australia from July, with Canberra and Adelaide receiving the first charter flights. Other jurisdictions were expected to follow, with international students to be quarantined for two weeks, paid for in part by Australian taxpayers.
MB has vigorously opposed this plan from the outset on grounds that:
It risks increasing the transmission of COVID-19 throughout Australia, given quarantine far from water tight;
Taxpayers should not have to wear any of the costs; and
It is grossly unfair to bring international students into Australia when residents are not permitted to travel overseas and are unable to freely travel interstate.
The clusters of cases at quarantine hotels unambiguously demonstrates how risky any significant return of international students would be.
The universities' boast of a "COVID-19 safe corridor" is pure marketing spin. It does not exist. The potential for further COVID-19 outbreaks would clearly multiply with thousands of international students arriving, risking further shutdowns and placing Australian lives at risk. It is an asymmetric bet that offers huge downside risks for minimal upside.
Australia's international border must remain shut to everyone other than citizens and permanent residents. There must be no exceptions.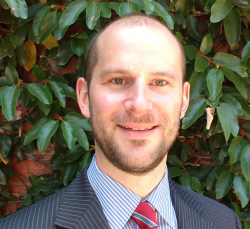 Latest posts by Leith van Onselen
(see all)