More details have emerged over the Victorian Government's hotel quarantine failures, with Fairfax reporting leaked details from Victorian public servants tasked with helping to oversee the program claiming they were not provided with adequate training or guidelines to fulfil their jobs:
Two Victorian government agencies withdrew their staff from overseeing hotel quarantine amid fears they were operating in an unsafe environment being run by the Department of Health and Human Services.

More than a dozen officials from other departments were working as "authorised officers" under DHHS and were stationed at hotels to oversee the two-week isolation of returned international travellers and the private security guards watching over them…

A senior DELWP official who had several staff working as authorised officers in hotel quarantine is understood to have sent several emails to DHHS expressing concerns before withdrawing the seconded staff…

One official who was drafted into DHHS to assist hotel quarantine… said there had been no training about the use of personal protective equipment or masks before they started. He also said there was confusion about the policy to allow guests in quarantine outside for fresh air and exercise, confirming security guards did end up escorting guests outside…

A policy and procedures guideline issued to authorised officers working in hotel quarantine was only approved for release on April 29, a month after the 14-day mandatory detention of returned overseas travellers began…

The policy and procedures document makes it clear that it was up to the detained person to tell an authorised officer or security guard that they were well before they were taken outside for fresh air and brief exercise.
A second Fairfax report also reveals that security guards working in hotel quarantine in Victoria were badly underpaid, received minimal training, and minimal personal protective equipment (PPE):
A security guard working at Melbourne's quarantine hotels has said he received no training, that guards were paid as little as $18 per hour in cash, had no alcohol-based hand sanitiser on one job, and were forced to sign confidentiality agreements to prevent them discussing what they saw…

The guard was hired over the WhatsApp messaging platform by Sterling Security Group… and was not informed that some of the people he was guarding were infected…

"I was hired one night before when quarantine starts in hotels. All guards who worked in these hotels didn't have proper PPE [personal protective equipment] training, no induction, nothing," he said…

"Security guards used to eat together and hug each other. When I start working in Rydges on Swanston, I didn't know that all the guests living in rooms are confirmed COVID patients. Guards were instructed to take these people for walks on the rooftop walking area and guards just wear a mask and share lifts with these people"…

He also claimed that, after the state government announced its inquiry into hotel quarantine, the guards were handed a confidentiality agreement requiring them not to divulge any information about "the affairs of SSG" or their clients.

"When all this comes into news and government decided inquiry about this, they gave us this form to fill up," he said.
Recall the long list of failures already reported by the media:
Security companies were being paid for workers that didn't exist.
Lack of guards to properly secure the hotels due to these "phantom" people.
Guards were given minimal training (six hours of ­infection control training, some had only 5 mins).
Guards not following proper procedure – shaking hands, sharing lifts, sharing lighters, not wearing masks.
Guards wore personal protective equipment for up to eight hours without changing it.
Some guards let families go between rooms to play cards and games with others.
Some guards were sleeping on the job.
Some guards slept with guests.
Subcontracting guards at cheaper rate instead of standard guards.
Subcontracting guards switching shifts between hotels.
Also recall the leaked emails revealing that the Victorian Government knew of problems surrounding hotel quarantine in March, but failed to take corrective action:
Top bureaucrats warned senior health officials at the beginning of the Andrews government's botched hotel quarantine scheme that security guards were ill-equipped for the work and demanded police be called in to take control…

The first email raising concerns was sent by a senior bureaucrat at the Department of Jobs, Precincts and Regions within 24 hours of the March 28 launch of the program.

It was addressed to several senior officials at the Department of Health and Human Services (DHHS), which was the leading agency for the day-to-day management of hotel quarantine…

"We request that Victoria Police is present 24/7 at each hotel starting from this evening. We ask that DHHS urgently make that request as the control agency," the email read…

Department of Jobs, Precincts and Regions official sent a second email on March 30 demanding that DHHS request police support, suggesting private security companies were "not adequate" to guard the hotels.

The email recommended DHHS ban quarantined travellers from leaving their rooms for any reason, including exercise.

A top official from Emergency Management Victoria responded to the request by saying police were not required because guards could call triple zero if a situation warranted police involvement…

The Age and The Sydney Morning Herald revealed on July 3 that the Chief Health Officer was told of similar problems with the hotel quarantine system in mid-April…

Police Minister Lisa Neville said police were not the default agency for the management of the pandemic response in Victoria, as they were in other states…

The Age and The Sydney Morning Herald reported earlier this month that at least five agencies were involved in the decision to deploy private security guards, instead of soldiers or police, at quarantine hotels: Health; Jobs; Premier and Cabinet; Emergency Management Victoria; and Victoria Police…
With the virus almost eliminated among the community, quarantine was Australia's single best defence for stopping COVID-19 from being imported from abroad. It was the one area that our government needed get right and should have been the number one priority.
Instead, the Victorian Government took the cheap and nasty option and contracted-out vital biosecurity to dodgy private security firms, rather than the Victorian Police or the Department of Corrections, without even issuing proper guidelines or PPE. These firms then used cheap untrained labour hire, resulting in widespread breaches, virus infections and community transmission.
The result is that Melbourne has been shutdown for weeks with no end in sight, with infections running rampant and spreading into regional Victoria and New South Wales.
History may look back on this debacle as one of Australia's biggest and most costly public health disasters.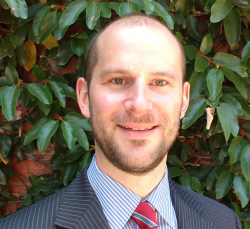 Latest posts by Unconventional Economist
(see all)