The number of people who visit Melbourne's CBD to work or to go shopping has fallen sharply in the wake of the coronavirus pandemic. New figures show that the number of people who visit the CBD each day has fallen as low as 50,000 in recent months, compared with one million prior to the pandemic.
There are concerns that the decline will become permanent as more people choose to keep working from home when the health crisis abates.
Lord Mayor Sally Capp says the shift to telecommuting has had a flow-on impacts for businesses in the CBD, such as cafes, restaurants, bars, retailers and hotels:
Work-from-home rules have turned skyscrapers into ghost towers, devastating central businesses and raising massive concerns about the future of our CBD.

Many workers are never expected to return to the city centre as working from home becomes the norm, suiting workers and cutting costs for businesses.

The state government normally has 32,000 workers in the city, but now has just 1900.

There is speculation about just how many will return to the office.

ANZ, which once filled three city buildings with 10,000 workers, now has just 700 in the CBD.

Westpac once had 1200 workers at its 150 Collins St base, but there's now only 250 there.

Lord Mayor Sally Capp said the city was facing an unprecedented challenge…

"The impacts of COVID-19 are unlike anything we have seen in living memory," she said.

"The after-effects will be a seismic shift for our city"…

"The City of Melbourne's economy hit a record of $100 billion last year. We are the engine room of Victoria and generate 25 per cent of the state's economy…

Melbourne's commercial office vacancy rate is expected to increase to up to 14 per cent.
How about looking at the positives?
Working from home (WFH) eliminates the need for hundreds of thousands of workers to waste money, fuel and time travelling into the CBD for work.
In turn, WFH frees up transport infrastructure, eliminating the need for massive investments to expand capacity. It also reduces the need for companies to waste huge sums on expensive office space.
WFH is arguably better for the environment, given it reduces traffic, congestion and emissions on our roads.
WFH gives parents incidental interaction with their children that they otherwise would not have when they are required to leave early and arrive home late from work.
WFH offers housing affordability benefits, since it enables workers to live further away from work, including in regional areas.
And finally, WFH diversifies economic activity away from CBDs, breathing life into the suburbs and regional areas.
With so many Australians now working behind computers in so-called 'knowledge jobs', there is little justification in requiring employees to travel to a central location every day on crowded roads and sardine-packed trains. This is both inefficient and archaic.
Suck it up, Sally.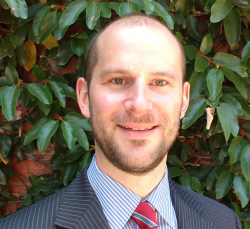 Latest posts by Leith van Onselen
(see all)