New Zealand's Adern Government has taken the sensible step of restricting temporary visa numbers to ensure that foreign labour does not compete against unemployed New Zealanders:
Both big and small companies are scrambling to hang on to their workforces, with thousands of temporary resident visas set to expire all at once….

There were about 350,000 temporary visa holders in the country during the lockdown, and the government estimated more than 200,000 of them had work visas with conditions that might need to be varied.

However, Immigration New Zealand was not renewing or issuing any new visas until it was satisfied there was no citizen or permanent resident available to do the applicant's job…

Employers who wanted to keep temporary visa holders on as staff must readvertise their jobs, interview applicants and then offer any qualified candidates the position.

They would also need to satisfy Immigration they had done a thorough job and made a genuine effort.

Some of those roles would also require a skills match test, which was another time-consuming and potentially costly process…

Immigration Minister Iain Lees-Galloway… cautioned that migrants need to be realistic about what opportunities will be available.

"In recent years we've had a labour market that has been highly dependent on the migrant workforce, and people could anticipate that visas would simply be rolled over because the work was there," but he said that had changed with growing unemployment in New Zealand…

Treasury estimated the unemployment rate has since climbed to 7.3 per cent in the three months ended in June, and would peak at 9 per cent, later this year.

"We always put New Zealanders at the front of the queue for jobs, and so people will need to look carefully at what is going on, what the prospects look like, and obviously make decisions for themselves about what's right for them," the minister said…

The hospitality sector, which was the last to fully emerge from the Covid-19 lockdown, and also employed a large proportion of temporary residents in low-skilled jobs, was facing the prospect of replacing a large number of staff in the next three months…

Hospitality New Zealand chief executive Julie White said a recent survey of members found one in five were currently advertising positions.

She said they were attracting many applicants, but few had the training and experience necessary to fill the positions, which were currently occupied by even low-skilled migrants.
Bravo. This is exactly how a 'left' government should act: protecting the working class.
Temporary work visas exist to plug 'skills shortages' across the economy and to provide flexibility.
That is, the migrant intake should expand when skills are needed, but then in times of economic dislocation and high unemployment those on temporary visas should return to their home countries. In turn, temporary work visas are designed to act as a shock absorber for the economy.
Given the New Zealand economy is experiencing a deep recession, now is the time for temporary migrant workers to return home.
Keeping them there would only worsen the unemployment queues, depress wages, and smash the working class.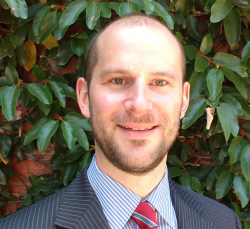 Latest posts by Unconventional Economist
(see all)