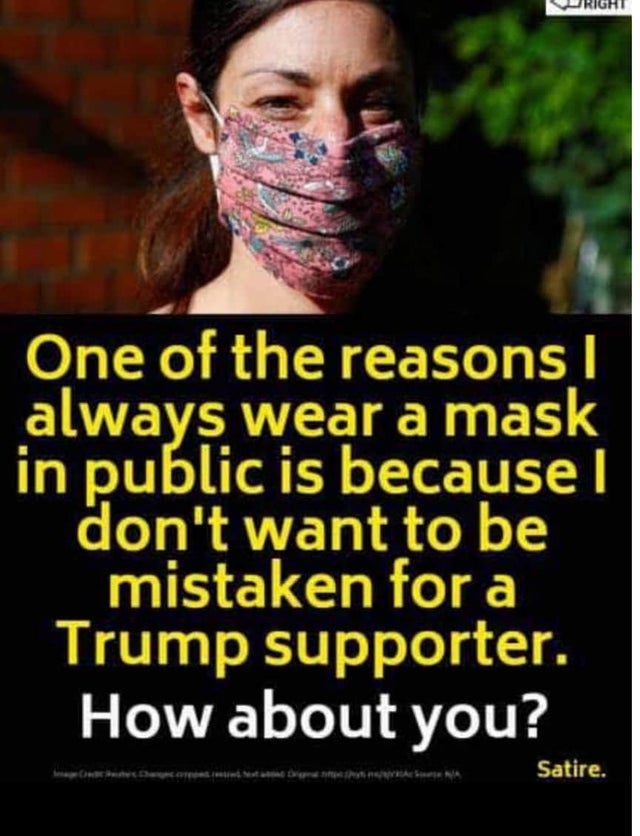 by Chris Becker
A very rough finish to the week here in Asia with sharp falls on most share markets, replicating the falls in Europe but not Wall Street overnight. Gold is having another go at its previous record high, now making a triple top on the four hourly chart to currently be at the $1974USD per ounce level with silver also re-engaging above the $24USD per ounce level: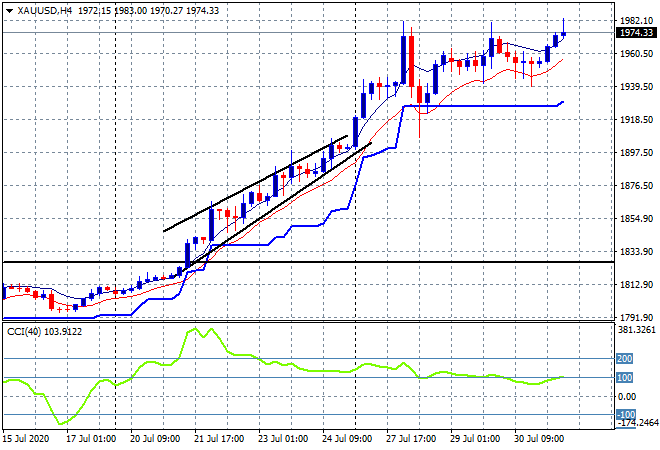 In mainland China, the Shanghai Composite is the standout, lifting almost 0.7% going into the close to be at to 3310 points, while in Hong Kong the Hang Seng Index is slipping to be down 0.1% to 24677 points. Japanese stocks however had a shocker, with the Nikkei 225 falling almost 3% to 21710 points to a two month high. The USDJPY pair is also falling in kind, now matching its March weekly low (solid black horizontal line below) after only a very minor deceleration overnight: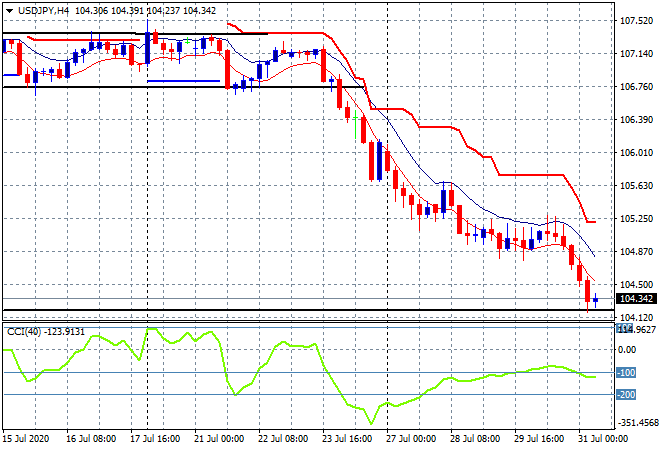 The ASX200 also fell over 2% to close the week out below the 6000 point level, closing at 5927 points as bank and other financial stocks got whalloped. The Australian dollar however has continued its own little climb, now above the 72 handle after a strong session overnight as USD continues to wane: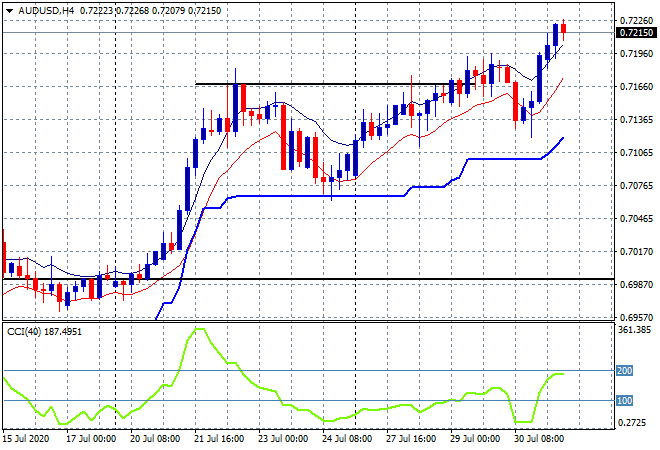 Eurostoxx and S&P futures are somewhat soft, only up a few points with the latter just holding on to last night's gains, with resistance at 3270 points the key level to beat tonight: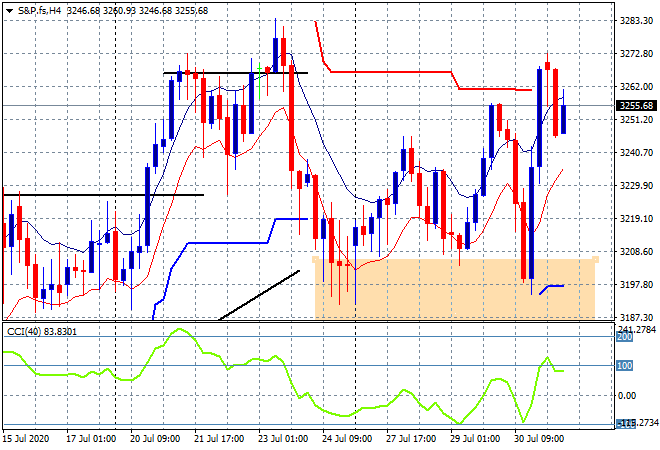 Have a good weekend and stay safe – wear a mask and be good to each other.
Latest posts by Chris Becker
(see all)