See the latest Australian dollar analysis here: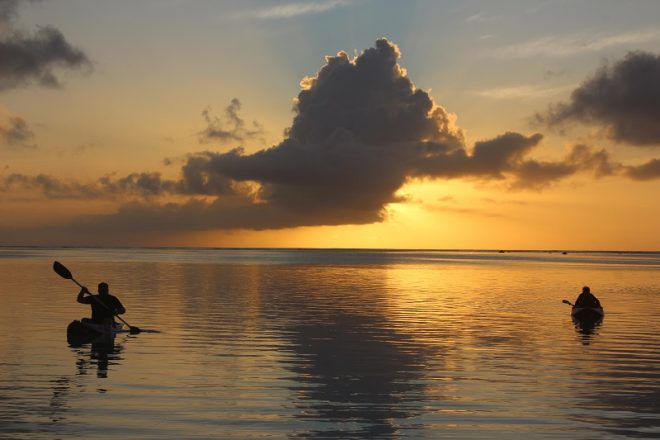 by Chris Becker
Boom! There goes gold…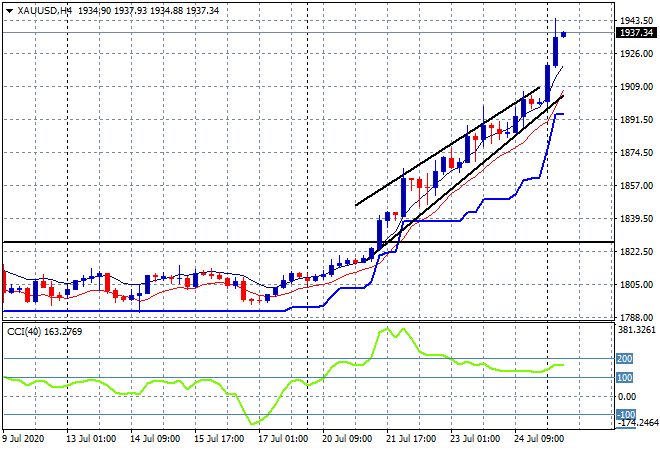 Boom! There goes silver…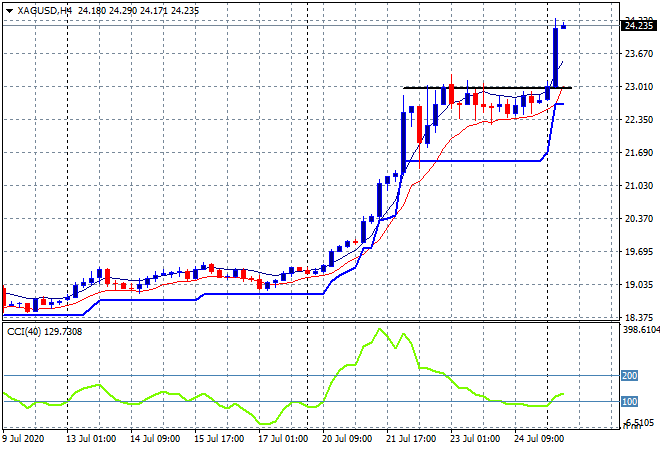 Boom! There goes Bitcoin…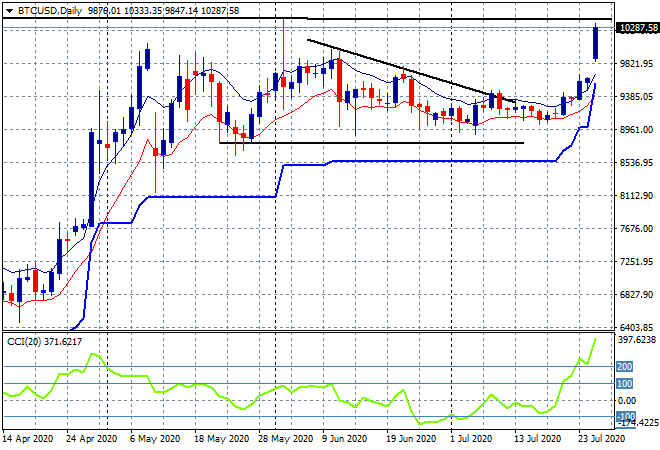 Asian stock markets have opened in mixed fashion to start the trading week with all activity overshadowed by all the moves in undollar assets, lead by gold – now above its previous record high, dragging silver and Bitcoin, which gapped up above the $10,000USD level. The Yuan and Euro rose against USD as well, while the Australian dollar finally found some strength after its Friday night selloff.
In mainland China, the Shanghai Composite is up a handful of points to 3203, trying to recover from near 4% falls on Friday. Meanwhile in Hong Kong, further worries about the spread of coronavirus has seen the Hang Seng Index off by nearly 0.5% to 24587 points. The daily chart shows key daily ATR support ready to fold and turn this small dip into a wider correction: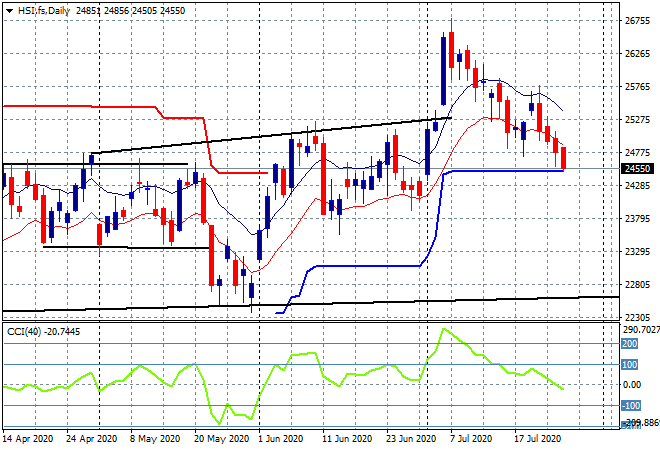 Japanese stocks finally reopened after a very long weekend, but did not fall as expected with the Nikkei 225 closing only 0.2% lower to 22701 points. The USDJPY pair however broke its Friday lows to be in the 105's again, currently at 105.60 in a very oversold state: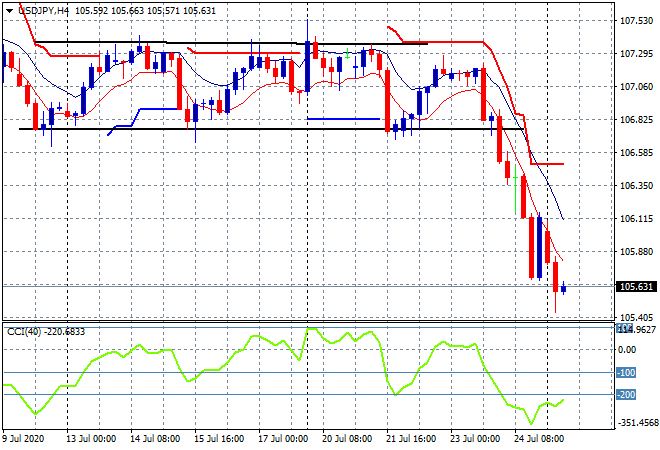 The ASX200 was looking to break below the 6000 point psychological level but instead was buoyed by commodity stocks and gold miners to finish 0.3% higher to 6044 points. The Australian dollar lifted straight through the 71 handle and is making some minor gains thereafter going into the City open, staving off a wider selloff from last week: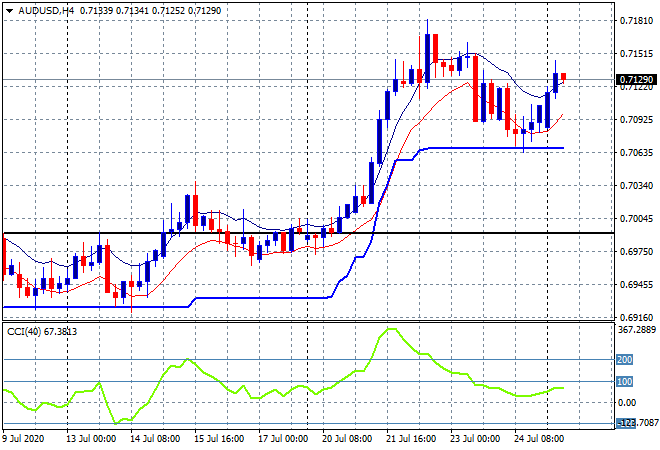 Eurostoxx and S&P futures are relatively calm with the former up 0.2% while the latter is still looking to break down below key support at the 3200 point level, with the NASDAQ about to break its own three week long support level too. Wall Street is curiously poised here and bears (sic) watching this week: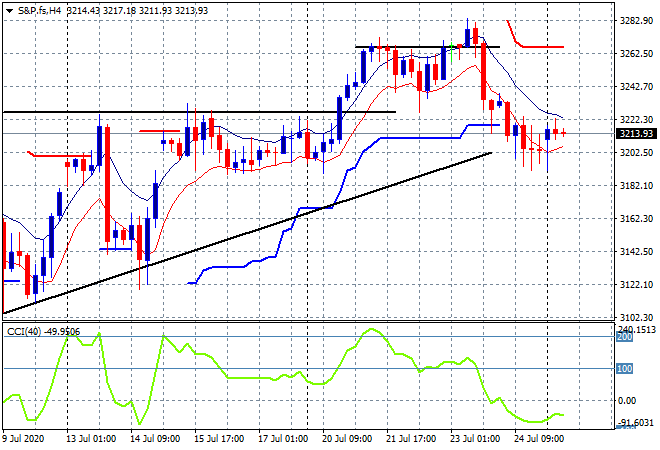 Latest posts by Chris Becker
(see all)