Whatever it takes has taken on a different meaning Downunder. Oversees it means whatever it takes to keep asset prices high to support economic growth. In Australia, it is now whatever it takes to crash the property market.
Bravo is all I can say. We'll benefit in the long run.
On the monetary side, the RBA has put the cue in the rack. There is no more support coming. This will drive the Australian dollar higher and inflation even lower. Interest rates can go no lower, either, so mortgage relief is exhausted.
On the fiscal side, ScoMo has locked in the fiscal cliff. He is pretending that it's now a slope but it isn't. Via David Crowe:
Scott Morrison has made a crucial decision about income support on the basis of an optimism other Australians may struggle to feel.

The Prime Minister thinks 2 million workers can be taken off the JobKeeper wage subsidy by Christmas.

This is a huge bet on the recovery, which Morrison calculates will continue at the very time large parts of the country are still trying to stop a spike in coronavirus infections.

…The full JobKeeper payment falls from $1500 per fortnight today to $1200 from the first week of October and $1000 from the first week of January, before stopping at the end of March.

There is greater pain for anyone on JobKeeper who was working fewer than 20 hours per week before the pandemic. Their new rate will be $750 from October and $650 from January to March.

The result will be a wages accident of such epic proportions that it is difficult to know where to look.
How is this recovery to transpire amid convulsive outbreaks of virus? It's not. It won't.
This double-headed policy exhaustion is going to drive a wages calamity amid mass unemployment. The output gap tells the story: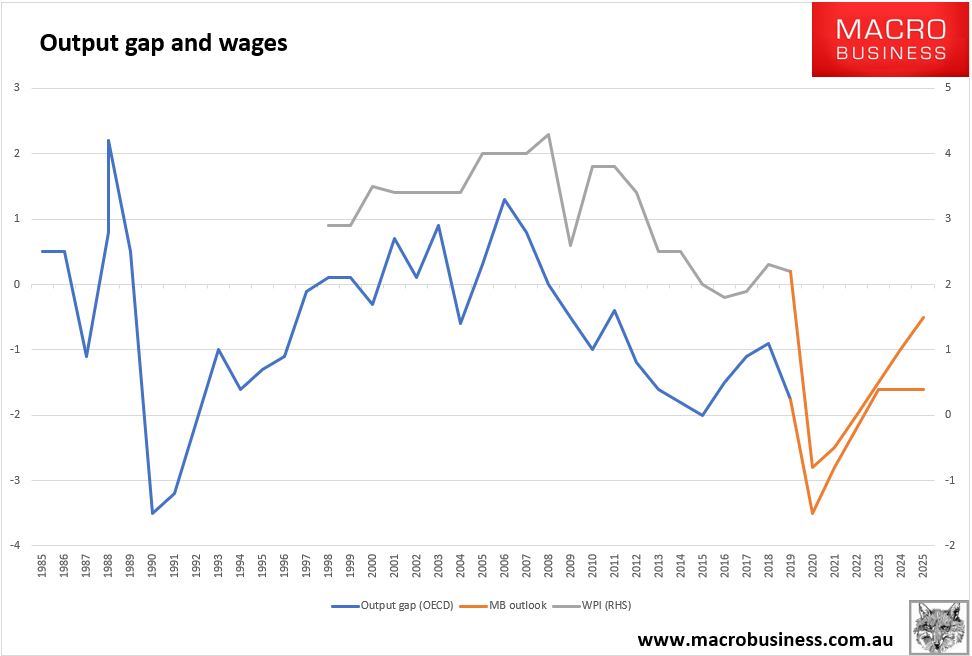 The borders will remains shut as well, meaning rents keep crashing amid structural oversupply.
Banks will begin to apply their gradual tightening from Q3 and their loan losses will mount for mortgages and SMEs. This will keep credit conditions tight.
Specufestors will increasingly be forced and volunteer to sell. Even FHBs may realise that they should wait.
Crashing incomes are converging with withdrawn stimulus just as asset prices accelerate to the downside and there's no monetary put. The virus shocks will keep coming to boot. Quite possibly a bursting of the stock bubble as well.
A second-round shock is coming to Australia as the housing market adjusts swiftly to the new and hostile reality.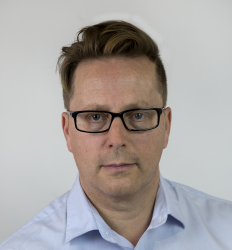 Latest posts by David Llewellyn-Smith
(see all)