Nice charts from Greg Jericho today at The Racist:
The latest payroll job numbers released this week show that, as expected, the shutdown of Melbourne has caused a sharp drop in jobs in Victoria. But the lack of jobs is present across the entire country and unlike earlier in the crisis, older workers are the ones suffering most.

Even before the second large outbreak occurred in Melbourne, the improvement in jobs that occurred in May and the early part of June due to a reopening of retail and some restaurants, was faltering. It meant that there was little good news to look forward to, and the latest payroll job numbers released on Tuesday by the Bureau of Statistics confirm our fears.

In the first two weeks of this month the number of jobs across Australia fell 1.2%. The number of jobs fell in all states except Western Australia, where they grew a mere 0.04%:

The big fall was unsurprisingly in Victoria where there are now 2.7% fewer jobs than there were in the middle of June.

Even in May, which was the month that saw the number of jobs grow in all states, Victoria was the worst performer. As it is, since the lockdowns first occurred in mid-March, the number of jobs in Victoria has fallen by 7.3% – the worst in the country and well below the 5.3% fall of jobs in New South Wales:

But we should not start thinking that this means things are fine everywhere except Victoria. That just over 5% of jobs have been lost in NSW in four months remains a stunning loss of work – well beyond anything that has been experienced by anyone this side of the Great Depression:

Whereas the main tale of job losses up till now has been in the accommodation and food services industry and also arts and recreation, this has not been the case in the first two weeks of July:

The big job losses this month have come in agriculture (which is likely as due to seasonal factors as it is the coronavirus) and in health care and social assistance.

Similarly, while younger workers had been the worst hit, that is decidedly not the case this time round – older workers have lost jobs in vast numbers, with women again losing more jobs than men:
Interesting stuff. I'd posit that some of this is the fallout of a second virus wave triggering permanent job losses over earlier furloughs.
This might be choosing early retirement and/or older folk looking to protect themselves from Scummo's virus "suppression" strategy, as well as headcount reductions.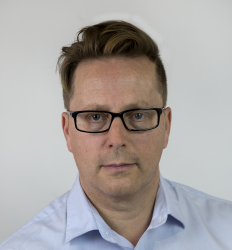 Latest posts by David Llewellyn-Smith
(see all)