Another report has emerged on the systemic exploitation of international students by Australian employers:
A study by the University of NSW and the University of Technology Sydney involving 5000 participants found a vast majority of international students were victims of wage theft, with three in four earning below the minimum casual wage…

Patrick Turner, a senior associate at law firm Maurice Blackburn, said the report paints a damning picture of "systemic wage theft" experienced by many migrant workers. "Too many employers knowingly exploit these workers believing they are unlikely to face any consequences."
For years we have been reading similar reports of exploitation, usually from migrant employers of the same nationality.
The 2016 Senate Committee report, entitled A National Disgrace: The Exploitation of Temporary Work Visa Holders, claimed international students "were consistently reported to suffer widespread exploitation in the Australian workforce", and that "a large portion of the hours that international students worked was undocumented (and unpaid)".
The 2018 book, entitled The Wage Crisis in Australia noted that international students were vulnerable to exploitation because they "see themselves as involved in a project of 'staggered' or 'multi-step' migration". It claimed around two-thirds of international students were paid below the minimum wage, with one-quarter earning $12/hour or less and 43% of students earning $15/hour or less.
The 2019 Report of the Migrant Workers' Taskforce found that around one-quarter of international students were paid around half the legal minimum wage, with exploitation of international students deemed "endemic".
And earlier this year, Honi Soit reported on a survey by Sydney University business school academic Stephen Clibborn, which found "out of 274 international students working part-time, 60 per cent were paid less than minimum wage, with 35 per cent paid $12 an hour or less". It also noted that "the majority of this exploitation takes place in small businesses, especially in the retail and hospitality industry" and that "employers usually speak the language".
A key driver of this exploitation is the low financial requirements set for international students, which leaves them with insufficient resources to support themselves. According to University of Sydney associate professor, Dr Anna Boucher:
[Dr Boucher] said some people working in the sector believe the "asset testing" — or cost of living benchmark — for students looking to study in Australia was quite low.

"One argument is that they're expected to be frugal, another is it's unrealistic"…

"It allows a high number of students to gain admission, but then they're really reliant on those part-time jobs…
As a result, we witnessed the perverse situation whereby this so-called great "export" industry had hundreds of thousands of international students facing destitution after losing their jobs, and therefore demanding taxpayer welfare.
The obvious solution is to substantially raise financial requirements for international students so that they can support themselves throughout their courses and are not dependent on working.
Raising financial requirements would have four positive impacts.
First, it would reduce competition in the workplace, in turn providing more job opportunities for young Australians hit hardest by COVID-19 shutdowns.
Second, it would dramatically reduce workplace exploitation, since international students would not need to take on illegal work to make ends meet.
Third, it would maximise export revenues per student, given tuition fees and living expenses would be paid for by funds from abroad, rather than from money earned within Australia.
Finally, it would lift the quality of student, since most would come to Australia for the primary purpose of studying, rather than to gain backdoor working rights and permanent residency.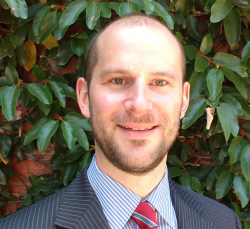 Latest posts by Leith van Onselen
(see all)