It's official. New data from the Department of Home Affairs confirms that the number of offshore international student visa applications has collapsed due to COVID-19, with visas from India and Nepal most impacted:
Department of Home Affairs officials told an international education industry briefing last week that the number of students applying for visas from offshore fell to less than 5000 a month in April, May and June…

In the full 2019-20 year, student visa applications from offshore were down 33.5 per cent compared to 2018-19, with most of the loss coming from March onwards…

The Department of Home Affairs figures revealed the biggest drop was in students applying from India, which fell by over 28,000 students, or nearly half compared to the 2018-19 number.

The number of applicants from Nepal fell by 60 per cent, or over 17,000 students, compared to the previous year.

The only bright spot is students applying from China, Australia's largest student market, dropped by only 20 per cent, or 11,000 students, in the 2019-20 year compared to the previous one…

"We now have clear evidence that international students are voting with their feet to enrol in competitor countries compared to Australia," said the CEO of the International Education Association of Australia, Phil Honeywood.
Heavy falls are to be expected given Australia's international border is shut to non permanent residents.
The heavy fall in Indian student visa applications is especially welcome, given COVID-19 is ravaging India. Daily new COVID-19 infections are running at 50,000 and rising, and total cases are nearing 1.5 million: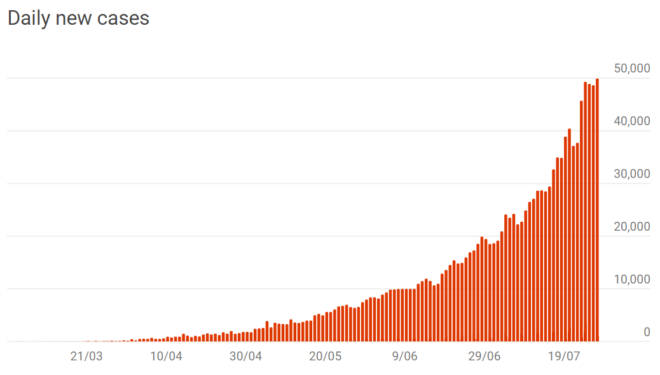 Given the lack of health infrastructure and poor rates of testing, India's true infection rate is likely many times worse than the official data suggests.
The very last thing Australia needs is to import more cases of COVID-19 by letting in international students from virus-ridden countries.
Australia's international border must remain shut to all but returning citizens and permanent residents. No exceptions.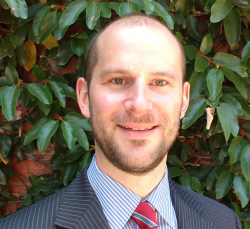 Latest posts by Leith van Onselen
(see all)