Via the FT:
For Mr Trump to exploit this opportunity, he would need to drop his offensive tributes to symbols and leaders of the Confederacy and instead focus attention on what has been dubbed "cancel culture". This cause was launched by young progressives who call out or boycott public figures for objectionable behaviour. But many other Americans worry that the movement is getting out of hand. A recent Cato Institute/YouGov poll recently found that 62 per cent of Americans are afraid to say things they believe because others might find them offensive.

If Mr Trump finds ways to amplify allegations that some teachers, journalists, business leaders and students have been fired or ostracised because of their beliefs, or even minor mis-steps, he could shift public opinion his way.

Don't count Mr Trump out before the three presidential debates. It's a forum in which he excels, as shown by his performance against other Republicans in 2015-16 and then against his Democratic rival Hillary Clinton. His biggest break would come if Mr Biden reverts to the gaffe-prone style that plagued him for decades. History shows this worked for Jimmy Carter against Gerald Ford in 1976 and for George H W Bush against Michael Dukakis in 1988.
The debates are a worry for Biden for sure:
Jesus https://t.co/ZWjIIETrt0

— Quoth the Raven (@QTRResearch) July 28, 2020
I still think Trump's best bet is voter suppression:

Ont his the virus is his friend. His problem is that he arouses such vehement passions that the turnout is likely to be high. There's no shift in the polling or betting:

Those odds seem about right to me unless Biden forgets his own name in the debates.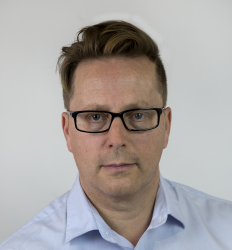 Latest posts by David Llewellyn-Smith
(see all)