The Morrison Government's HomeBuilder subsidy, which gives up to $25,000 to eligible households to build or substantially renovate their homes, has ignited a massive surge of enquiries from first home buyers for house and land packages, according new data from property analyst Cameron Kusher:
Email enquiries to residential agents on realestate.com.au hit a record high in June, increasing by 11.2 per cent following a 36.6 per cent increase in May. Year-on-year, total email enquiries to agents has doubled.

A closer look at the data shows part of this growth can be attributed to a surging interest in vacant land on the back of the Federal Government's Homebuilder stimulus announcement.

Even though vacant land enquiries are a very small overall share of total email enquiries, representing just 14.7 per cent in June, the data shows vacant land enquiries have soared to a record high – up 58.8 per cent over the month on June.

In terms of who is leading the land rush, the data overwhelmingly points to first-home buyers, with enquiry from first timers up 177.8 per cent over the month…

There's also evidence that this surge in enquiry is translating into sales.

We measure sales volumes on a weekly basis by counting the number of properties that were listed for sale on realestate.com.au that were shifted by agents, during the same week, to the sold section of the website.

Last week, there were 759 vacant land sales advised on realestate.com.au, which was the highest number of weekly sales any week during 2019 or 2020. Over the six weeks since HomeBuilder was announced there have been 3,854 vacant land sales nationally, which is 62.5 per cent higher than the number of sales over the previous six weeks…

The year-on-year changes given a strong indication of ramp-up in vacant land sales, up 117.5 per cent nationally with sales more than doubling in New South Wales (102.0%), Victoria (163.6%) and Western Australia (132.3%) and close to doubling in Queensland (96.4%) and South Australia (96.0%).
As we keep saying, stimulus would have been far better spent on building public housing, given:
There is a massive homelessness problem in Australia; and
Stimulus would not be wasted on people that were going to buy a new home anyway.
The big winners from these subsidies are large developers, which can inflate the cost of their house-and-land packages, while also clearing their inventory.
While HomeBuilder and associated state government grants have successfully brought forward buyer demand, they will leave a gaping big construction hole next year after the subsidies expire.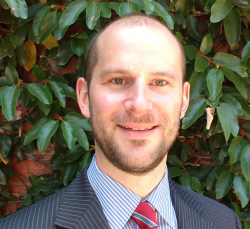 Latest posts by Leith van Onselen
(see all)