The Australian Bureau of Statistics (ABS) yesterday released its dwelling approvals data for May, which recorded a heavy 30% annual fall in apartment approvals, which have fallen 68% below their November 2017 peak: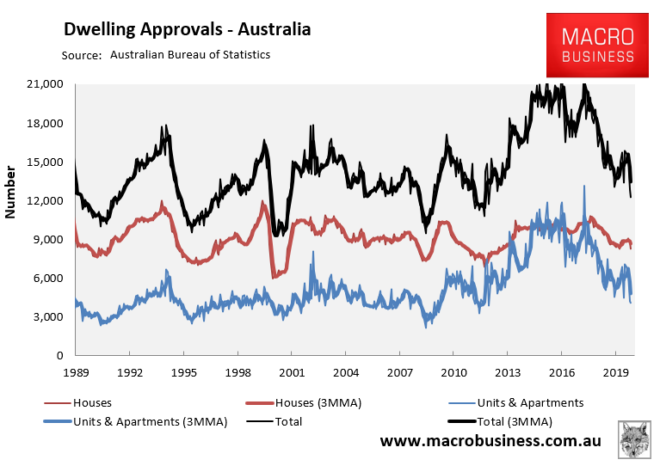 Today, I want to focus on the high-rise apartment segment, which has driven the apartment bust.
The next chart shows the picture at the national level and across the four major markets, presented in rolling annual terms: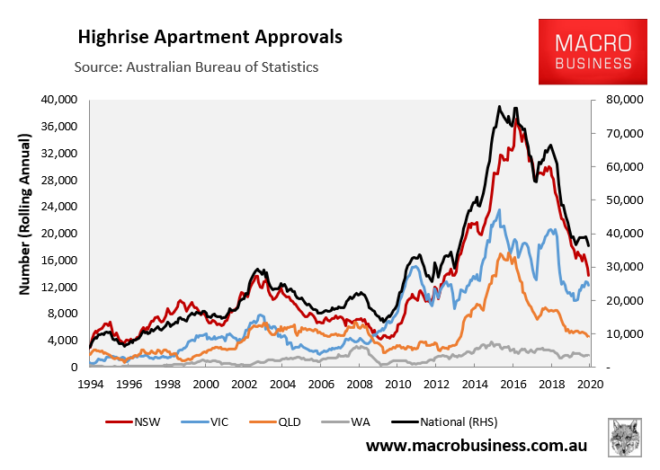 At the national level, high-rise approvals are down 54% from their October 2015 peak.
The crash in approvals nationally has been driven by the three biggest states, with declines from peak as follows:
NSW: down 63% from September 2015;
VIC: down 48% from October 2015; and
QLD: down 73% from April 2016.
So far this year, approvals have fallen sharply in NSW and QLD, but have rebounded in VIC.
The outlook is obviously poor, given:
Collapsing domestic demand due to job losses and falling incomes;
Collapsing net immigration and foreign buyer demand;
Flood of rental stock as Airbnb's return to the long-run rental market;
Falling rents;
A new found weariness towards high density living in the wake of COVID-19 lockdowns; and
Possible conversion of surplus office blocks into apartments as more people work from home.
The Morrison Government's HomeBuilder subsidy is also unlikely to provide much relief given it is targeted at detached housing.
In summary, it is shaping up to be a nasty few years for high-rise construction.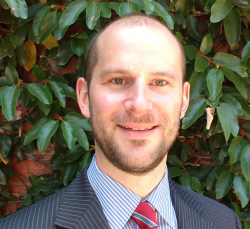 Latest posts by Unconventional Economist
(see all)