The original 2011 Gonski report was designed to clean up Australia's opaque and convoluted system of school funding, as well as establish a new needs-based funding model.
This was to be achieved by introducing a "base rate" level of funding per student, known as the Schooling Resource Standard (SRS), with extra loadings on top based on a number of equity categories.
Instead, the former Labor Government butchered the implementation, concluding special deals with different jurisdictions and promising that no school would lose a dollar under the plan.
Needs-based funding necessarily means that some schools will receive more funding and some will receive less. This broadly makes sense and lines up with how Australia does means testing in a range of public policy areas.
The Gonski 2.0 package, passed by the Coalition in June 2017, was meant to redirect some funding from privileged Catholic and independent schools to state schools, improving equity and saving the Budget billions in the process.
However, in 2018 the Coalition caved in to the Catholic Schools lobby, backing away from its Gonski 2.0 funding formula and promising to provide the sector with an additional $4 billion in funding, thereby creating another weird 'special deal'.
An new analysis by the Save Our Schools public education advocacy group, based on recently published school funding data from the Australian Curriculum, Assessment and Reporting Authority, shows that government funding per private school student grew much faster than for public school students in the decade to 2018:
The average amount spent on each independent school student was 62 per cent ($9234) higher than in public schools in 2018. Income includes state and Commonwealth funding as well as additional fees and charges…

Report author Trevor Cobbold, a former Productivity Commission economist and Save Our Schools convener, said the disparity was due to higher private school fees and increased Commonwealth funding for independent schools, as well as cuts to state funding for public schools…

Grattan Institute school program director Peter Goss said the figures showed school funding had "tilted the wrong way for most of the last decade" despite the 2017 Gonski 2.0 reforms.

"The sad reality for Australia is that funding was unequally distributed a decade ago," he said. "While funding increases in the next decade will be tilted a little bit in the right direction, it's not nearly enough to make up the gap.

"The federal government has locked in a model where every private school will get fully-funded by 2023, whereas very few government schools will ever get fully-funded. By 2030 we're going to be having this same argument and it's all predictable from now."
However, the Centre for Independent Studies (CIS) questioned the data:
Blaise Joseph, education policy fellow at the Centre for Independent Studies, said it was true private schools had enjoyed a bigger boost in government funding but that the contribution was "coming off a much smaller base".

"On average, a student in the public school system receives much more taxpayer funding than a student in a private school," he said.
Blaise Joseph is partly correct. In 2017-18, governments contributed on average $18,390 per annum in recurrent funding on each student enrolled in a government school, compared with $9,890 on a student in an Independent school.
However, public schools also enroll a disproportionate share of students with learning difficulties, disadvantaged family backgrounds, special needs physically or emotionally and in remote areas. Those students cost significantly more to educate.
The fact of the matter is that the Gonski report was aimed at better balancing school funding by giving more to those that need it most and less to those that do not.
The stronger growth in non-government school funding is a clear policy failure that contravenes the intent of Gonski.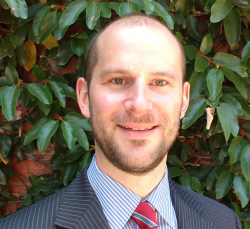 Latest posts by Leith van Onselen
(see all)