Via AFR:
The bleak outlook is driven not by the potential impact of the pandemic on the CBD office market, but the sharp pullback in values and rents due to a cyclical downturn that was already well under way before the coronavirus outbreak, Goldman Sachs analysts said in a recent client note.

…Goldman Sachs expects vacancy in the Sydney CBD to peak about 13 per cent by the end of 2022, when net effective rents will fall by 40 per cent. Peak vacancy, also close to 13 per cent, will hit the Melbourne CBD a year earlier, with net effective rents to drop by 42 per cent.

"Assuming that values ultimately trend towards marginal replacement cost, this in turn points to a 30 per cent-plus drop in value for high quality Sydney CBD office assets over the next few years," the analysts wrote.
It's long overdue. Office prices were a bubble far outstripping rents. Previously from the RBA:
Prior to the pandemic, the retail commercial property market was facing challenging conditions due to weak consumer spending and heightened competition. The outlook for tenant demand for retail property has deteriorated given the downturn in trading conditions, with declines in rents and increases in vacancy rates now likely (Graph 2.11). Conditions in office markets were previously strong, but these are also expected to deteriorate in the period ahead. Of note, an above-average volume of office supply is due to be delivered into the Sydney and Melbourne CBD markets this year and demand will be unlikely to keep pace with this stronger supply (Graph 2.12).

In light of the disruption to trading conditions in the commercial property market, and the potential impact on rental income flows, a mandatory Code of Conduct has been set up that outlines leasing principles for eligible tenants and landlords in the period ahead (see 'Annex: Selected Policy Responses to the COVID-19 Pandemic). Temporary measures include prohibiting the termination of leases for non-payment of rent, and introducing guidelines for rental waivers and deferrals (to be negotiated by landlords and tenants on a case-by case basis and based on the reduction of the tenant's trade). These measures will help support many small business tenants that will experience financial stress as a result of COVID-19.

Asset valuations in property markets had increased to very high levels over recent years, both in Australia and overseas (Graph 2.13). In the period ahead, declines in both sales volumes and valuations are likely, reflecting the weakness in the rental market and a repricing of risk by institutional investors. For some geared investors, falling valuations will see them breach loan covenants, which will need to be worked through with lenders. For developers with projects still under construction but with currently unsold properties, it could be difficult to finalise sales at a profitable price. Developers will then be left holding inventory – and debt – on their balance sheets with little or no revenue. This is a key risk for lenders. Banks have incurred substantial losses from construction loans in past downturns, and while construction lending accounts for a small share of business lending, it has grown rapidly recently. Overall, banks' commercial property exposures as a share of total bank assets are around 6 per cent. Non-bank lenders are particularly active in lending for the construction of commercial property, including apartments.
30% falls are roughly the same size as the 1990s crash that almost destroyed Westpac. This time around there is more foreign financing but the locals are still very exposed.
Do not buy banks.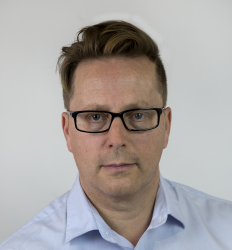 Latest posts by David Llewellyn-Smith
(see all)