And up she goes! Via ZH:
For SLV, the number of RH users holding the ETF has surged from around 15,000 to 20,000 in the last few days…

… making it the 16th most popular pick on Robinhood as of the past 24 hours.

In GLD, we have seen less of a sudden surge so far, but the higher it goes the more RH users are buying with over 28,000 now holding the gold ETF…

And in typical Robinhood fashion, every dip is being furiously bought:
More and more positive forecasts are emerging from investment banks as well. Commerzbank:
is on course for the 1921.50 September 2011 high
there is room for an overshoot to the top of a 49-year channel at 1983.00 … our long-term target …  should hold the initial test and provoke some profit taking
forays above 2000 are expected to remain short-lived"
and the four-month uptrend at 1795
Below 1795 lies the 1765 May high. This guards the 1670 June low.
The talk is building in the press, at the AFR:
Evolution Mining executive chairman Jake Klein has vowed to prioritise profits over production volumes through a period of massive government spending that he believes will ensure strong gold prices for years.

As Treasurer Josh Frydenberg was confirming Australia's biggest budget deficit since World War II, Mr Klein said massive stimulus spending by governments around the world meant high prices for the traditional safe haven metal were here to stay.

"We are in a very favourable gold price environment given the amount of fiscal expenditure required to address this pandemic," he said.

"Hopefully we will get a recovery from it from a health, safety and community perspective, but the amount of money that is being spent and required by governments globally suggests that we are in a very positive gold price environment for at least the medium term."
My take is that this sort of excitement is more likely to indicate a short term top. As we see today, gold equities have been squashed as Macquarie downgrades everybody.
But that is not relevant longer term. Gold fundamentals are excellent.  How high can it go?
The key is the USD. Gold is the undollar, it's reflective super-ego. This relationship is not a one-to-one pricing correlation. Gold moves according to how good or bad are the underpinnings of the reserve currency, it's fiscal and monetary moorings.
I ask you, could they be any worse than they are today as the Fed monetises everything in sight amid immense deficits.  So, the bull case is very strong and my price targets are far above $2000 in the medium term.
But that does not mean it is a one-way street. USD movements will impact the price of gold so if (and when) stocks sell off again gold is likely to get hit too. That said, last night the EUR rallied as stocks sank. But I would not expect that to continue if the correction gets moving.
Anyways, when it comes, I'd buy more gold equities. Eventually, this cycle will get moving as the virus is dealt with through various channels and as it does the USD will get hammered lower as the safe even flows give way to its atrocious forex fundamentals.
Then, not until the market sniffs inflation and incipient Fed tightening will gold slow down.
It has years to run higher.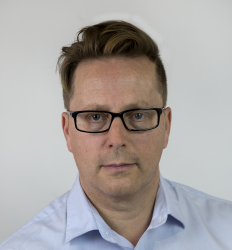 Latest posts by Houses and Holes
(see all)