Australia's retail sector was already facing tough conditions before the arrival of COVID-19.
Retail sales volumes were running well below average in the year to March 2020: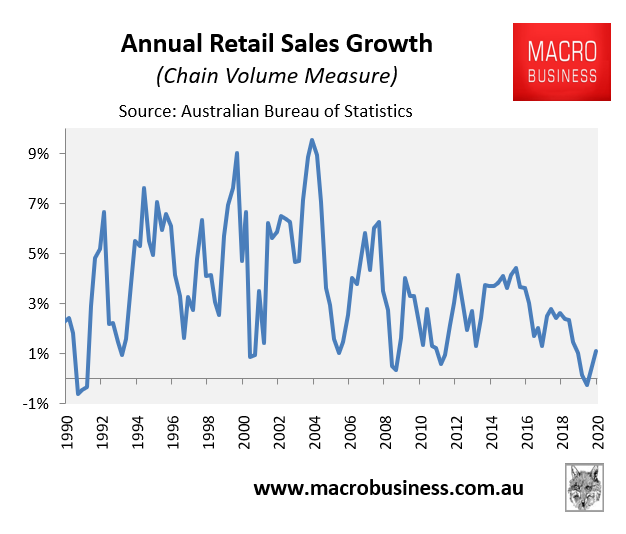 And real household consumption recorded its first annual decline since the Global Financial Crisis: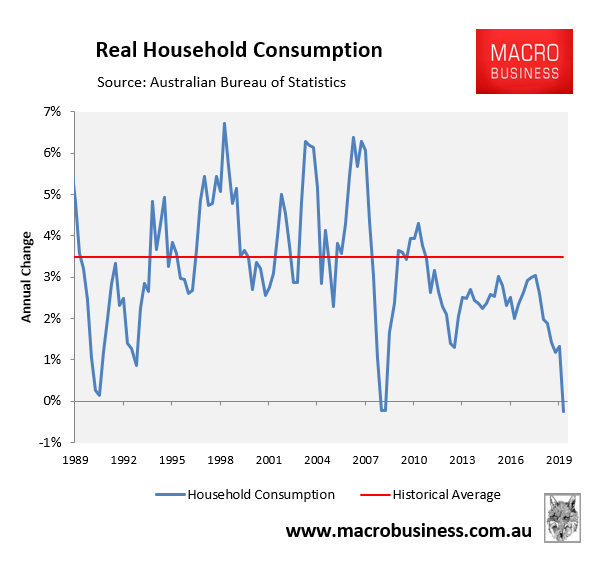 The picture has obviously darkened considerably amid the onset of COVID-19. Shutdowns closed 'non-essential' stores and foot traffic has yet to recover to previous levels. The virus has also accelerated the shift to online, thus shifting sales away from traditional bricks and mortar stores.
Deloitte Access Economics believes Australian retail is facing its worst year on record, with a forecast 1.4% decline in turnover for 2020.
Major national brands like Target have already announced store closures, and there are now big question marks over the future of bricks and mortar retail, in particular shopping centres.
In the United States, several large retail chains synonymous with shopping malls have already filed for bankruptcy. And experts are tipping that one in four of these malls could shutter over the next five years.
Sadly for bricks and mortar stores, they cannot fight the internet. If there is one thing I know about humans it is that they place a high value on convenience and price.
Online platforms like eBay and Amazon are simply too convenient and competitively priced for traditional retailers to compete. And now that more Australians have gotten a taste for online following COVID-19 shutdowns, there's no going back.
Bricks and mortar retail is facing a slow and painful death.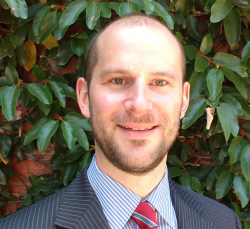 Latest posts by Unconventional Economist
(see all)