Via REA:
Overseas searches for Australian property are spiking as expats eye a return home.

COVID-19 has led to strong growth in interest from overseas property seekers in buying Australian property, with search activity increasing by 42 per cent since Australia's lockdown began in March.

Unlike previous spikes in offshore search, which were largely driven by offshore investors, this activity appears to be driven by a growing appetite from expats to return home.

Where are our expats returning from?

The countries with the largest increases in search activity are from expat hot spots United Kingdom and Singapore.

Figures from the UK's Office of National Statistics estimate there were 153,000 Australians living in the UK in 2019 and there are also large expat communities in Singapore, Hong Kong and the US.

Singapore is number five in terms of volume of offshore searches on realestate.com.au and has had the largest cumulative growth in search activity over the last 12 months, closely followed by the US.

A closer look at Hong Kong

Searches from Hong Kong increased by 81 per cent from December 2018 to October 2019, when the first protests took place.  Interestingly, searches from Hong Kong are up a further 13 per cent since the implementation of the new national security law in May.

With the announcement that the Federal Government would help Hong Kong nationals who may look to move to Australia, it will be interesting to see if this increases search activity further.

Property seekers from Hong Kong are also looking at more expensive properties – while the typical price range for offshore searches is about $500,000, those from Hong Kong are looking to spend about $1 million.

As Hong Kong has the highest priced property in the world, it's unsurprising property seekers from there have a higher budget to play with.

Chinese buyers remain inactive

China has always been in the top countries in terms of searches on realestate.com.au; however, volumes have been decreasing since October 2019 and now only comprise 6 per cent of searches made by the top six countries.

Searches peaked in early 2018, largely on the back of the volume of students coming to study in Australia. However, since that time searches have dropped by 37 per cent, with many overseas students unable to return to Australia.

Where are offshore property seekers looking to buy?

Each country has its own preference when it comes to popular places to live . The UK, US and NZ favour the beach towns of NSW, QLD and WA as well as suburbs with large communities of people from these countries. Noosa Heads is in the top five for all these countries and Manly and Bondi are also popular.

This trend is similar for China and Hong Kong, but the data shows buyers from those countries tend to gravitate to the NSW and Victorian suburbs where there are large Chinese Australian populations, such as Sydney's Chatswood and Melbourne's Glen Waverley.

Singaporean search data also reveals a preference for Glen Waverley, along with pricey Melbourne suburbs Toorak, Hawthorn and South Yarra.

Given overseas investors traditionally buy in areas with a lot of new development, or else located close to Australian universities, the suburb specific search data certainly points to activity from expats.

Offshore investors are still interested in new developments but are being more selective

Offshore investors and temporary residents are typically not allowed to buy established dwellings and, as a result, gravitate to new builds.
I do not see this trade as large enough to offset collapsing investors, zero immigration, tightening credit, huge unemployment or diminishing other foreign buyers.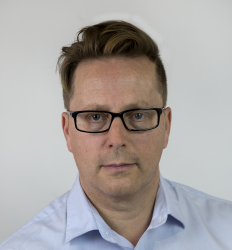 Latest posts by David Llewellyn-Smith
(see all)