Corruption and cowardice mark this government. Via the AFR:
Federal Energy Minister Angus Taylor has warned big energy companies to pass on large falls in wholesale electricity prices to their customers or face potential action from the competition regulator.

While some big retailers, such as AGL Energy and Origin, have offered retail prices of about 2.5 per cent to 5 per cent lower than last year, they are still a long way off from matching the plunge in wholesale power prices, which are at their lowest level in five years.

A recent report by the Australian Energy Market Operator found wholesale electricity prices, which make up about one-third of the residential electricity bill, were down between 48 per cent to 68 per cent on the same period in 2019.
Why haven't we seen greater discounts? Because they are sourced from only a short-term fall in the role and price of gas. Via AEMO:
• Increased price setting role for combined black and brown coal-fired generation in all NEM regions – across the NEM, coal was the marginal fuel type 57% of the time, up from 42% of the time in Q2 2019.

This represents the highest quarterly price setting role for coal-fired generation since Q4 2016.

− This was due to the significant reduction in spot electricity prices, which was driven by a large increase in comparatively low-priced offers (Section 1.3.1), coupled with reduced operational demand (Section 1.2).

• Reduced occurrence of gas and hydro as the price-setting marginal unit. GPG units set the price 15% of the time, the lowest level in two years, and hydro units set the price 25% of the time.

• Across the NEM, the three main marginal fuel types (black coal, gas, and hydro) set the price at significantly lower levels than in recent second quarters (Figure 14 shows this for New South Wales). This was a function of:

− Increased variable renewable output, higher brown coal-fired unit availability, and lower demand.

− Marginal price setting units shifting electricity offers to lower prices, coinciding with lower domestic gas market prices, lower international gas and coal prices, and increased hydro output.
The gas price is already rebounding because the cartel has abused its market power to link us to Brent oil prices: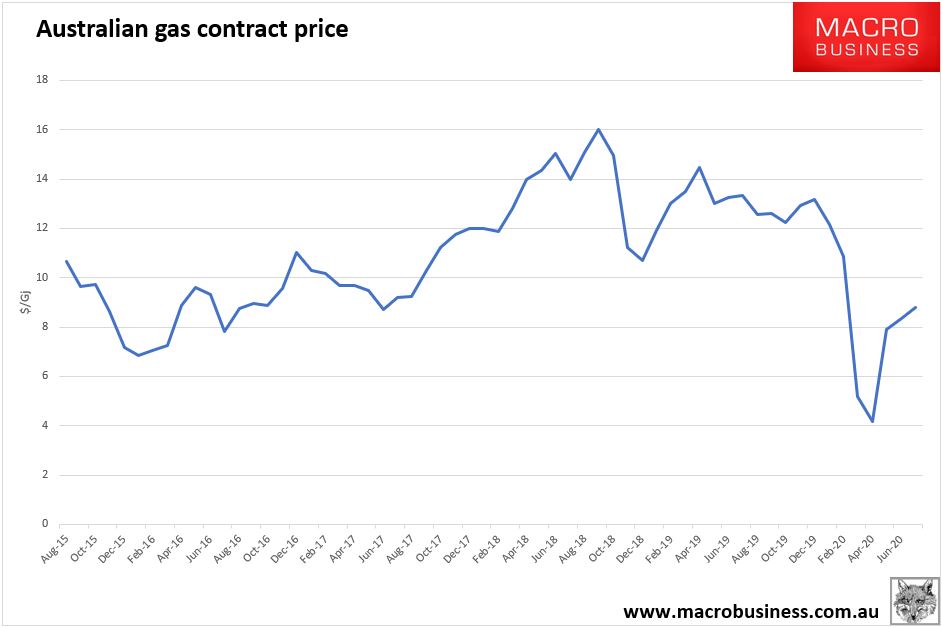 In short, the gentailers that dominate the market, which includes members of the gas cartel, know what's coming and they are not going to discount into it.
As usual, the Minister for Energy Rorting is to blame for protecting the gas cartel.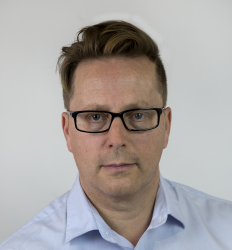 Latest posts by David Llewellyn-Smith
(see all)